CLASS DETAILS
Runtime: 1 hour 32 minutes | Up to 1440p (2K) Resolution | Speed Control (.5 – 2x) | Interactive Chapter Markers | Bonus Downloadable Practice Files and Resources Included
CLASS OVERVIEW
The human eye is drawn to contrast – the relationship between light and dark – more than it is to color. Sharpness is all about edges, which are formed where light and dark meet. Understanding the symbiosis of contrast and sharpness is critical to compelling imagery. Join us for a foray onto the the bleeding edge of the editing workflow!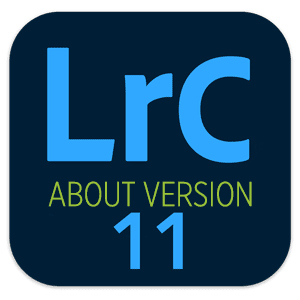 LIGHTROOM CLASSIC VERSION INFO
In Lightroom Classic Version 11 and Later, Adobe introduced a new way to make selections and masks in the Lightroom Develop Module. If you're using Lightroom Classic 11 or Later, we recommend purchasing New Masking Magic in Lightroom Classic 11 in addition to this product to get up to speed on the new masking tools.
CHAPTERS
00:00:37 – Contrast vs Sharpening
00:03:26 – Dynamic Range and Sharpening
00:04:47 – Contrast Slider in the Basic Panel
00:07:24 – Contrast in the Presence Panel
00:09:20 – Image "Frequency"
00:11:38 – Texture vs Clarity vs Dehaze
00:16:02 – Curves for Contrast
00:20:52 – The Detail Panel
00:34:01 – Disabling Lightroom Sharpening Defaults
00:37:54 – Noise Reduction
00:41:02 – Local Texture, Clarity, & Dehaze
00:46:29 – Local Sharpness Slider
00:50:17 – Using Negative Contrast
00:51:35 – Painting With Sharpness
00:56:01 – Sharpening in Photoshop
00:57:20 – Opening as Smart Object from LR
00:58:45 – Sharpening Filters in PS
01:01:42 – The Smart Sharpen Filter
01:05:19 – Smart Filters
01:08:35 – The Sharpen Tool in PS
01:11:40 – High Pass Sharpening in PS
01:17:36 – Camera Raw Filter in PS
01:19:11 – Controlling Effects with Layer Masks
01:21:10 – Burn and Dodge via Overlay Mode in PS
01:22:53 – Sharpening with Liquify in PS
01:27:08 – Sharpening via Channels in PS
© Go Ask Erin / Newmediasoup, LLC