CLASS DETAILS
Runtime: 1 hour 53 minutes | Up to 1440p (2K) Resolution | Speed Control (.5 – 2x) | Interactive Chapter Markers | Bonus Downloadable Practice Files and Resources Included
CLASS OVERVIEW
They say three times is the charm, leaving no doubt you'll be charmed by the third in our Zero to Hero series. What's not to love about harnessing uber-powerful tools that magically turn your photos from blah to aaaaah? Wrap your head around re-lighting your images in post, get rid of common underwater photography blues, and pick up tons of pro tips that'll make your images shine. Zero to Hero III leads you on a crazy, info-packed adventure through Lightroom's sexiest set of panels.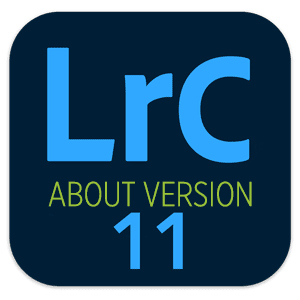 LIGHTROOM CLASSIC VERSION INFO
In Lightroom Classic Version 11 and Later, Adobe introduced a new way to make selections and masks in the Lightroom Develop Module. If you're using Lightroom Classic 11 or Later, we recommend purchasing New Masking Magic in Lightroom Classic 11 in addition to this product to get up to speed on the new masking tools.
CHAPTERS
00:02:19 – Where to Start
00:04:04 – Light and Dark Histograms
00:05:31 – Color Cast
00:07:24 – Working with a Dark Image
00:07:32 – Using the Histogram in Develop
00:09:26 – Working with a Too-Bright Image
00:10:07 – sing the Histogram in Develop II
00:12:12 – Image is Too Light and Too Dark
00:12:52 – Highlight and Shadow Detail Recovery
00:14:14 – Before and After Views
00:14:29 – Consequences of Draconian Shadow Recovery
00:15:46 – Mitigating Color Casts
00:16:29 – White Balance
00:21:35 – Basic Panel White Balance
00:26:15 – Before and After View Options
00:26:53 – Temp and Tint Sliders
00:28:05 – Camera Profiles
00:38:20 – Cropping
00:44:54 – HSL
00:47:04 – Ban the Cyan Mantra
00:49:25 – Adjusting Purple Water
00:51:15 – Shifting Green Using HSL
00:52:44 – Black and White Conversion
00:55:18 – Black and White Mix Panel
00:56:54 – The Tone Curve
00:58:08 – Targeted Adjustment Tool
01:03:27 – Texture, Clarity, and Dehaze
01:10:39 – The Detail Panel for Sharpening
01:16:47 – Local Adjustments
01:17:10 – The Adjustment Brush
01:25:31 – Color Range Masking
01:31:07 – Luminance Range Masking
01:35:17 – The Graduated Filter
01:38:19 – Spot Removal Tool
01:40:07 – The Radial Filter
01:46:25 – The Graduated Filter for Ambient Light Fixes
01:47:36 – Schooling Fish
01:48:41 – Local Hue Slider
© Go Ask Erin / Newmediasoup, LLC