CLASS DETAILS
Runtime: 1 hour 11 minutes | Up to 1440p (2K) Resolution | Speed Control (.5 – 2x) | Interactive Chapter Markers | Bonus Downloadable Practice Files and Resources Included
CLASS OVERVIEW
Line, form, texture and color all form the basis of compelling abstract images. This session shows you how "see" the abstracts hiding in your photos, and how to make them shine using killer techniques in Lightroom and Photoshop.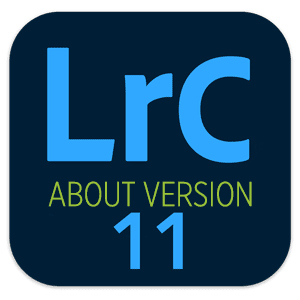 LIGHTROOM CLASSIC VERSION INFO
In Lightroom Classic Version 11 and Later, Adobe introduced a new way to make selections and masks in the Lightroom Develop Module. If you're using Lightroom Classic 11 or Later, we recommend purchasing New Masking Magic in Lightroom Classic 11 in addition to this product to get up to speed on the new masking tools.
CHAPTERS
00:00:11 – Erin Explains Artsy-Fartsy
00:01:48 – What is an Abstract?
00:03:58 – Things Commonly Used as Abstracts
00:05:17 – Abstract Art Topside
00:06:54 – The Process of Creating an Abstract
00:09:13 – Exploring Ho-Hum Images for Potential
00:10:04 – Keyboard Shortcuts for Rotation in LR
00:11:56 – Erin's Process Using a Resource Image
00:13:26 – Black & White Conversion for Abstracts
00:14:28 – Alternate Ways to Zoom In and Out
00:16:18 – Images That Beg to Be Abstracted
00:18:14 – A Peek at Color Grading Wheels in LR
00:19:41 – Erin's Process Using a Resource Image
00:21:31 – B&W Conversion Redux
00:23:14 – Out of Focus Images
00:26:03 – Erin's Process Using a Resource Image
00:27:48 – Squint!
00:28:18 – Painting with a Color Effect in LR
00:29:37 – Jumping to Photoshop
00:30:14 – Adding a Radial Blur in PS
00:31:12 – Working with a Layer Mask in PS
00:32:49 – Burning and Dodging
00:34:17 – Burning and Dodging with Color
00:36:24 – Amplify Texture with High Pass Sharpening in PS
00:36:31 – Merge Visible Layers Up
00:38:00 – Adding a Black Layer Mask
00:38:57 – Creating a Layer Group in PS
00:40:11 – Good Candidates for Abstracts
00:40:52 – This is Actually a Sea Star
00:42:25 – Combining Versions of an Image in PS
00:44:29 – Creating a Tryptych in PS
00:44:37 – Changing Canvas Size in PS
00:48:40 – More Suggestions for Shooting Abstracts
00:50:42 – Shooting for Post
00:52:10 – Learn Likely Critters
00:52:56 – Adding Motion in PS
00:54:23 – Path Blur
00:56:09 – Unexpected Negative Spaces
00:56:25 – Artsy-Fartsy Nudi Technique in PS
00:57:01 – Quick Selection Tool
00:58:30 – Define Pattern in PS
00:59:24 – Creating Pattern in PS Libraries
01:02:18 – Using Content Aware Fill for Abstracts
01:03:34 – Using Wave in the Distort Filter
01:08:31 – Summary of PS Tools and Techniques
© Go Ask Erin / Newmediasoup, LLC