CLASS DETAILS
Runtime: 1 hour 42 minutes | Up to 1440p (2K) Resolution | Speed Control (.5 – 2x) | Interactive Chapter Markers | Bonus Downloadable Practice Files and Resources Included
CLASS OVERVIEW
OMG. You cannot live without this session. PLEASE take this session! Lighting is hands-down the single most difficult technical element of underwater photography, as evidenced by the thousands of potentially killer shots that we murder with poorly placed strobes, malfunctioning strobes, strobes at the wrong power, strobes burning out the reef, strobes in the shot, and every other crappy thing that can happen with strobes. Luckily, Lightroom has a Module full of kickass lighting gear, and is happy to help you re-light your images in post. You've just got to know how to ask.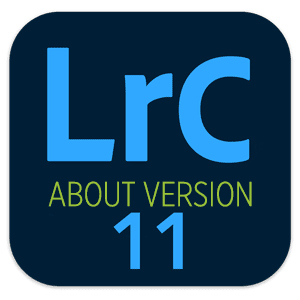 LIGHTROOM CLASSIC VERSION INFO
In Lightroom Classic Version 11 and Later, Adobe introduced a new way to make selections and masks in the Lightroom Develop Module. If you're using Lightroom Classic 11 or Later, we recommend purchasing New Masking Magic in Lightroom Classic 11 in addition to this product to get up to speed on the new masking tools.
CHAPTERS
00:00:00 – Erin's Editing Rant
00:03:48 – Analyze Your Image
00:11:41 – Image Too Light
00:12:32 – Image Too Dark
00:13:29 – Highlight Recovery
00:14:05 – Shadow Recovery
00:15:23 – Adjustment Brush
00:17:26 – Brush Settings
00:18:40 – Applying Effects
00:19:43 – Erasing Part of the Brush Stroke
00:21:33 – The Brush Overlay
00:22:17 – Need to Know Shortcuts
00:25:42 – Working with Multiple Edit Pins
00:26:57 – Texture vs Clarity vs Dehaze
00:28:27 – Using Temp and Tint Creatively
00:30:10 – Before and After Views
00:31:24 – Matching Color
00:34:33 – Intro to Range Masking
00:44:12 – Fix Uneven Lighting
00:49:04 – Erasing Part of a Filter
00:50:49 – Flow and Density
00:55:03 – The Radial Filter
00:57:44 – Color Range Masking
01:06:52 – Schooling Fish
01:09:25 – More Fish
01:11:36 – Stacking Graduated Filters
01:16:00 – Stacking Radial Filters
01:19:23 – Digital Dentistry
01:20:37 – Pro Tip: How to Use HSL Locally
01:23:51 – Camera Profiles
01:26:11 – Tone Curve in Lightroom vs Curves in Photoshop
01:28:29 – Noise
01:33:31 – Color Range in Photoshop
01:36:41 – Luminance Masking Using Channels in Photoshop
© Go Ask Erin / Newmediasoup, LLC