CLASS DETAILS
Runtime: 1 hour 34 minutes | Up to 1440p (2K) Resolution | Speed Control (.5 – 2x) | Interactive Chapter Markers | Bonus Downloadable Practice Files and Resources Included
CLASS OVERVIEW
In common parlance, the phrase "Mommy's Little Helper" is code for valium, booze, or other calming and addictive substance. The same goes for "Mommy's Little Lightroom Helper". There's nothing more calming or addictive than knowing you have a special little something rattling around in your post-production bag of tricks – just the ticket to get you through a tough editing day. Whether they're served over ice in the Library Module, or chopped up and snorted in Develop, these 10 pro tips will have you high on your images in no time.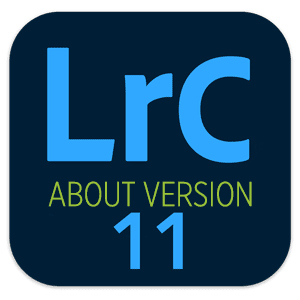 LIGHTROOM CLASSIC VERSION INFO
In Lightroom Classic Version 11 and Later, Adobe introduced a new way to make selections and masks in the Lightroom Develop Module. If you're using Lightroom Classic 11 or Later, we recommend purchasing New Masking Magic in Lightroom Classic 11 in addition to this product to get up to speed on the new masking tools.
CHAPTERS
00:00:40 – Keyboard Shortcuts
00:06:01 – View Options
00:09:58 – Contextual Menus
00:19:09 – The Catalog Panel
00:26:24 – Collections
00:30:24 – Collection Set
00:31:14 – Target Collection
00:33:07 – Smart Collection
00:39:21 – Library Filter Bar
00:40:04 – Filtering by Text
00:41:16 – Filter by Attribute
00:43:38 – Library Filter Search Presets
00:44:37 – Filtering by Metadata
00:50:04 – Presets
00:50:10 – Import Presets
00:55:23 – Export Presets
00:57:31 – Library Hacks
00:57:52 – Solo Mode
01:00:12 – Develop Module Helpers
01:00:36 – Recipes and Mantras
01:00:55 – Ban the Cyan
01:01:51 – The Green Mantra
01:03:43 – Before and After Views
01:05:06 – The Purple Mantra
01:06:55 – Switch "Before" State
01:08:50 – Stacking Filters
01:09:52 – Cool Hidden Filter Trick
01:12:11 – Survey View
01:13:51 – Compare View
01:16:07 – Develop Module Hacks
01:16:20 – Hidden Option or Alt Controls
01:18:01 – Graduated Filter Hidden Powers
01:22:13 – Auto Mask Hacks
01:26:07 – Local Hue Slider
01:26:54 – Color Range Mask
© Go Ask Erin / Newmediasoup, LLC