CLASS DETAILS
Runtime: 1 hour 46 minutes | Up to 1440p (2K) Resolution | Speed Control (.5 – 2x) | Interactive Chapter Markers | Bonus Downloadable Practice Files and Resources Included
CLASS OVERVIEW
Lightroom Classic is an incredibly deep one-stop-shop, with gazillions of ways to customize your workflow. In this mini bootcamp, Erin distills the entire editing process down to a simple, repeatable, step-by-step process from import to export. All of the basics, none of the BS. This event, designed specifically for underwater shooters, is an essential guide for newbies and current users alike. Zero to Hero, baybeeee!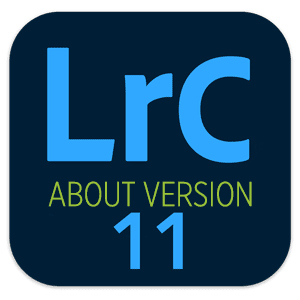 LIGHTROOM CLASSIC VERSION INFO
In Lightroom Classic Version 11 and Later, Adobe introduced a new way to make selections and masks in the Lightroom Develop Module. If you're using Lightroom Classic 11 or Later, we recommend purchasing New Masking Magic in Lightroom Classic 11 in addition to this product to get up to speed on the new masking tools.
CHAPTERS
00:01:01 – Folder Structure Best Practices
00:08:35 – Folder Structure in the OS
00:09:02 – One Catalog to Rule Them All
00:13:20 – Folder Structure in the Lightroom Interface
00:15:10 – The Folders Panel
00:17:00 – The Import Module
00:17:56 – Import Source Panel
00:19:50 – Import Action Step – Copy
00:21:35 – Setting a Destination Folder During Import
00:23:45 – Beware the Destination Panel During Import
00:24:20 – Organize By in the Destination Panel
00:25:50 – Organizing in the Library Module
00:26:17 – Hiding and Showing Parent Folders
00:28:04 – Switching Between Catalogs
00:28:36 – Building an New Folder Structure
00:28:58 – Import via ADD
00:31:49 – Moving, Renaming, and Re-Linking
00:34:13 – Moving Images Using the Lightroom Interface
00:35:59 – Collections and Keywords
00:45:11 – Keywording
00:49:08 – Rating Photos in the Library
00:49:57 – Badges
00:50:59 – The Library Filter
00:55:35 – Adding Library Filter Columns
00:56:43 – The Develop Module
00:57:07 – Develop Module Workflow
00:58:18 – Tone
00:59:12 – Too Light
01:01:54 – Too Light and Too Dark
01:03:15 – Too Dark
01:05:06 – Texture, Clarity, and Dehaze
01:05:36 – Color
01:07:00 – White Balance
01:08:13 – Hue, Saturation, and Luminance
01:09:33 – Targeted Adjustment Tool
01:10:27 – HSL Tips and Tricks
01:12:39 – HSL for Purple Water
01:14:11 – HSL for Greens
01:15:52 – Black and White
01:17:50 – The Tone Curve
01:18:58 – The Crop Tool
01:20:26 – When to Crop
01:21:29 – Input Sharpening Using the Detail Panel
01:24:16 – Texture, Clarity, and Dehaze
01:25:56 – Local Tools
01:26:10 – The Adjustment Brush
01:28:28 – Pro Tip for Translucence
01:30:28 – The Graduated Filter
01:32:17 – The Radial Filter
01:34:54 – Range Masking
01:39:53 – The Export Module
01:42:31 – Adding a Watermark
© Go Ask Erin / Newmediasoup, LLC