CLASS DETAILS
Runtime: 1 hour 32 minutes | Up to 1440p (2K) Resolution | Speed Control (.5 – 2x) | Interactive Chapter Markers | Bonus Downloadable Practice Files and Resources Included
CLASS OVERVIEW
If, after all that editing, you need to to unify uneven texture in your photos, Erin shows you how to add the right kind of noise back into your images via techniques in both Lightroom and Photoshop. On the organizational front, we answer questions about cleaning up, moving, renaming, updating, and backing up Catalogs, and review the vagaries of round-tripping from Lightroom to Photoshop. Yummy!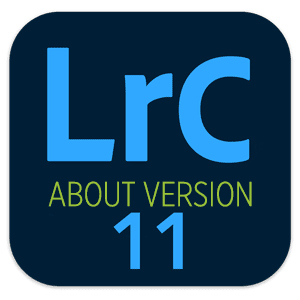 LIGHTROOM CLASSIC VERSION INFO
In Lightroom Classic Version 11 and Later, Adobe introduced a new way to make selections and masks in the Lightroom Develop Module. If you're using Lightroom Classic 11 or Later, we recommend purchasing New Masking Magic in Lightroom Classic 11 in addition to this product to get up to speed on the new masking tools.
CHAPTERS
00:00:12 – Renaming Catalogs
00:04:02 – Recent Catalogs
00:04:49 – Merging Catalogs pt 1
00:15:03 – The Folders Panel
00:16:54 – The Catalog Panel
00:19:55 – When NOT to Merge
00:21:35 – Lightroom Crash Files
00:23:20 – What Happens at Update
00:25:38 – How to Move a Catalog
00:28:04 – How and Where to Backup a Catalog
00:33:45 – Deleting Duplicate Photos
00:36:15 – Backup Frequency in Catalog Settings
00:38:05 – Sharpening in the Detail Panel
00:47:15 – Path Blur 1
00:47:18 – Lightroom and Photoshop round trip
00:54:00 – Saving Photoshop changes
00:54:50 – TIF vs. PSD
00:56:15 – What about JPEGS?
00:58:12 – Synchronize Folder
00:59:18 – External Editor Settings
01:02:13 – Moving Physical Files from the Lr Interface
01:03:09 – Metadata from Bridge
01:03:23 – Cleaning up a Messy Catalog
01:06:40 – Finding Duplicate Photos
01:10:01 – Does Lightroom Save Metadata Automatically?
01:11:00 – Merging Folder Contents
01:12:48 – Backup Strategy
01:16:35 – Auto-Mask on Adjustment Brush
01:17:41 – Develop Module Workflow
01:19:25 – Motion Blur and Path Blur 2
01:26:38 – Tool Options Bar Pen Angle
01:27:13 – Adding Noise to Unify in Lr and Ps
© Go Ask Erin / Newmediasoup, LLC