CLASS DETAILS
Runtime: 1 hour 30 minutes | Up to 1440p (2K) Resolution | Speed Control (.5 – 2x) | Interactive Chapter Markers | Bonus Downloadable Practice Files and Resources Included
CLASS OVERVIEW
Masks and selections isolate just part of your image so that it can be worked on independently. A well-made mask is the key to great compositing, color work, and (spoiler alert) even backscatter removal. In this session, we venture outside the box to explore some lesser known masking techniques in Lightroom, as well as the immensely varied and stratospherically powerful selection tools in Photoshop.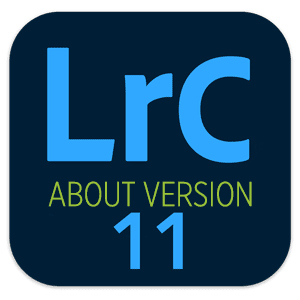 LIGHTROOM CLASSIC VERSION INFO
In Lightroom Classic Version 11 and Later, Adobe introduced a new way to make selections and masks in the Lightroom Develop Module. If you're using Lightroom Classic 11 or Later, we recommend purchasing New Masking Magic in Lightroom Classic 11 in addition to this product to get up to speed on the new masking tools.
CHAPTERS
00:00:08 – Erin's Rant About Selections
00:02:24 – Hue Saturation and Luminance – HSL
00:05:53 – Local Tools
00:06:13 – Adjustment Brush
00:08:40 – Overlay in the Adjustment Brush Tool
00:09:38 – Tip for Translucency
00:10:16 – Stacking Clarity
00:11:23 – Graduated Filter
00:13:50 – Radial Filter
00:16:23 – How To Duplicate Filters
00:18:42 – Range Masks
00:23:05 – Exaggerated Settings for Easier Masks
00:27:08 – Luminance Masking
00:31:10 – Photoshop
00:32:14 – "Automatic" Selection Tools
00:32:39 – The Lasso Tool
00:32:50 – The Marquee Tool
00:33:07 – The Magic Wand
00:33:39 – Magic Wand Settings
00:34:31 – Tolerance
00:36:18 – The Quick Selection Tool
00:38:30 – Select and Mask
00:38:47 – Select and Mask View Modes
00:41:44 – Edge Detection
00:42:06 – Select and Mask Global Refinements
00:42:27 – Select and Mask Output Settings
00:42:56 – Layer Mask
00:43:07 – Making a Selection from a Mask
00:44:43 – Masking from a Rough Selection
00:45:38 – Select and Mask
00:45:53 – Refine Edge Mask
00:49:59 – Output Selection
00:50:15 – Fill in Selection with Multiple Layers
00:50:42 – Merging Layers Together
00:51:14 – Solid Color Layer
00:51:41 – Re-Activating a Selection from a Layer
00:52:16 – How to Save a Selection
00:52:59 – Relationship Between Selection and Masks
00:54:17 – Lasso Tools
00:58:50 – The Pen Tool
01:03:33 – Paths
01:03:49 – Naming a Path
01:04:03 – Creating a Selection from a Path
01:04:53 – Making a Path from a Selection
01:05:47 – The Value of Paths
01:07:15 – Mask and Selection Symbiosis
01:07:27 – Activating a Path
01:07:45 – Adjustment Layer Mask Via Selection
01:09:23 – Color Range
01:13:48 – Using Channels
01:14:35 – Channels
01:16:08 – Making a Copy of a Channel
01:16:30 – Using Levels on a Channel
01:17:33 – Using a Brush with Channels
01:18:24 – Overlay Blending Mode
01:20:17 – Generating a Luminance Mask
01:21:46 – Inverting a Luminosity Mask
01:23:09 – Recap of Tools
© Go Ask Erin / Newmediasoup, LLC