CLASS DETAILS
Runtime: 1 hour 27 minutes | Up to 1440p (2K) Resolution | Speed Control (.5 – 2x) | Interactive Chapter Markers | Bonus Downloadable Practice Files and Resources Included
CLASS OVERVIEW
Photoshop gets all the attention by flaunting its mysterious powers, but Lightroom's no slouch in the hidden gems department. Deep below the realm of common usage lies a wealth of secret shortcuts, magical Develop Module moves and (gasp) undocumented workflow hacks to speed up and improve your editing chops. Warning: Using these powers may involve breaking the rules!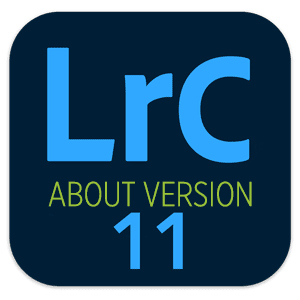 LIGHTROOM CLASSIC VERSION INFO
In Lightroom Classic Version 11 and Later, Adobe introduced a new way to make selections and masks in the Lightroom Develop Module. If you're using Lightroom Classic 11 or Later, we recommend purchasing New Masking Magic in Lightroom Classic 11 in addition to this product to get up to speed on the new masking tools.
CHAPTERS
00:01:30 – "The ""F"" Key and Other Library Shortcut Keys
00:02:15 – Understanding the Library Interface
00:04:51 – Showing the Library Filter Bar
00:07:31 – Color Labels for Folders and Collections
00:08:26 – Marking a Folder as a Favorite
00:09:25 – Color Rate a Folder
00:10:59 – Color Rating Collections
00:12:15 – Assign Names to Color Ratings
00:13:22 – Reset Filter by Color Rating
00:13:43 – Quick Develop
00:15:25 – Badges
00:16:33 – Locking the Aspect Ratio in the Crop Tool
00:18:25 – Metadata Panel
00:18:50 – Adjust Capture Time
00:20:28 – Navigation and Filtering in Metadata
00:21:44 – Second "Monitor" Window
00:24:44 – Exporting with Presets
00:33:22 – Setting Import Destination from the Library
00:34:39 – The Power of OPT/ALT
00:35:55 – Export Catalog
00:38:12 – Keywording Tip
00:38:37 – Solo Mode
00:39:48 – Using OPT/ALT to Reset
00:40:36 – OPT/ALT to Finesse Tone Curve Adjustments
00:41:23 – The Point Curve
00:44:51 – Camera Calibration
00:47:27 – OPT/ALT in the Crop Tool
00:47:55 – Switch Landscape and Portrait in the Crop Tool
00:48:05 – Quick Spot Removal Removal
00:49:39 – OPT/ALT with Filters
00:50:10 – Invert Graduated Filter
00:50:25 – Adjusting Overall Intensity Using OPT/ALT
00:51:10 – Apostrophe Shortcuts
00:54:09 – Low Contrast and High Dehaze
00:59:19 – Auto Mask
01:00:54 – Honey I Shrunk the Preview
01:01:26 – Switch Overlay Colors
01:02:37 – OPT/ALT and CMD/CTRL for Varied Brushing
01:04:53 – Double Down on the Brush/Filter Mask
01:05:47 – One-Click Selections
01:07:12 – Reference Photo
01:09:47 – Escape From People View
01:10:09 – Tricking Lightroom for a Better Selection
01:15:16 – Using Guided Transform
01:19:40 – Low Contrast and Dehaze for Black and Whites
01:21:08 – Quality Difference Between Crop and Scale?
01:22:54 – Why I Hate Dehaze
01:24:51 – Why I Love Dehaze
© Go Ask Erin / Newmediasoup, LLC