CLASS DETAILS
Runtime: 1 hour 37 minutes | Up to 1440p (2K) Resolution | Speed Control (.5 – 2x) | Interactive Chapter Markers | Bonus Downloadable Practice Files and Resources Included
CLASS OVERVIEW
It's just not fair. You're doing everything right and then the universe turns against you. Your drive dies. Entire folders go missing. One strobe doesn't fire. Both strobes don't fire. Bubbles cover the shark's eye. Bait covers the shark's eye. Your buddy's obnoxious white fin covers the shark's eye. The shark eats your homework – you get my drift – sh*t happens. This session provides a compendium of if this, then that scenarios to help bail you out of trouble.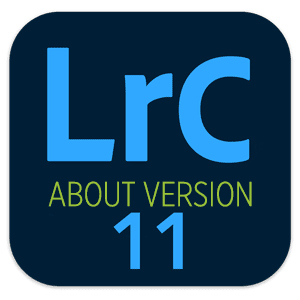 LIGHTROOM CLASSIC VERSION INFO
In Lightroom Classic Version 11 and Later, Adobe introduced a new way to make selections and masks in the Lightroom Develop Module. If you're using Lightroom Classic 11 or Later, we recommend purchasing New Masking Magic in Lightroom Classic 11 in addition to this product to get up to speed on the new masking tools.
CHAPTERS
00:03:53 – Relinking Files and Folders
00:08:58 – Re-linking Missing Folders
00:11:56 – Changing the Name of a Folder
00:12:48 – Batch Re-Naming Images
00:13:42 – Naming Templates
00:17:48 – Managing a Drive Cras
00:22:35 – Removed Instead of Deleted
00:25:59 – Finding Duplicates in LR
00:29:06 – Duplicate-Finding Utiities
00:30:27 – Finding Your Presets Folder in LR
00:31:03 – Plug-In Manager
00:31:59 – To Do List Before Running a Plug-In
00:33:20 – Fix Missing Photos
00:33:47 – Isolating All Missing Photos in Your Catalog
00:34:26 – Delete Missing Rejected Photos
00:34:51 – Keyword Specific files with "IGNORE"
00:35:29 – Locate and Isolate File Types
00:38:25 – Running the Plug-In
00:42:59 – Make a Personal Evaluation of Found Dupes
00:47:25 – Setting a Virtual Copy as Master
00:50:03 – Getting Rid of Unwanted Catalogs
00:54:19 – Creating Specific Identity Plates
00:55:27 – Importing From Another Catalog (Merging)
01:00:04 – Pimping Your Grid with Metadata
01:03:59 – Syncing Classic with Cloudy – An Experiment
01:18:11 – Getting Rid of Bait and Other Goo
01:20:22 – Normalizing a Background Layer
01:21:18 – Using Content Aware Fill
01:26:17 – Compositing Good Pixels Over Bad Pixels
01:26:55 – Transform>Warp
01:31:48 – Black & White Adjustment Layer in PS
01:33:12 – Coping with Strobe Failure in Post
© Go Ask Erin / Newmediasoup, LLC