CLASS DETAILS
Runtime: 1 hour 30 minutes | Up to 1440p (2K) Resolution | Speed Control (.5 – 2x) | Interactive Chapter Markers | Bonus Downloadable Practice Files and Resources Included
CLASS OVERVIEW
It can happen to the best of us. Whether shooting or editing, prepping for a contest or a trip, the planets suddenly move out of alignment and we F something up. It matters not if you're a newbie or a seasoned pro, rookie mistakes are errors caused by a lack of experience, a lack of attention, a lack of care, or any combination of the three. In this session, we'll evaluate and mitigate the most common boneheaded moves that will tag you as an amateur.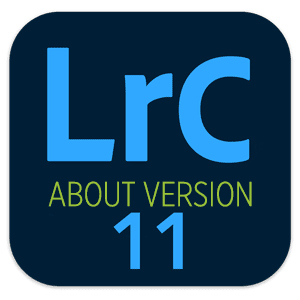 LIGHTROOM CLASSIC VERSION INFO
In Lightroom Classic Version 11 and Later, Adobe introduced a new way to make selections and masks in the Lightroom Develop Module. If you're using Lightroom Classic 11 or Later, we recommend purchasing New Masking Magic in Lightroom Classic 11 in addition to this product to get up to speed on the new masking tools.
CHAPTERS
00:00:10 – Erin's Rant About Rookie Mistakes
00:00:56 – Rookie Move #1 – Poor Prep
00:01:52 – Laptop and Drive Health
00:02:14 – Software Updates
00:03:38 – Importance of Camera Raw Updates
00:04:40 – How Much Drive Space Do You Need?
00:06:19 – Testing
00:07:30 – Passwords
00:08:07 – Import Presets
00:08:49 – Building a Preset in Advance
00:21:25 – Rookie Move #2 – Flawed Backup
00:24:03 – Erin's Backup Plan
00:26:37 – Merging Travel Catalog to Master Catalog
00:29:45 – Hi Marty!
00:29:56 – Single System Backup
00:31:24 – Rookie Move #3 – Cheating on Lightroom
00:34:59 – Rookie Move #4 – Bad Editing
00:35:48 – Under-editing
00:38:56 – F-ed Up White Balance
00:44:07 – Targeted Adjustment Tool
00:45:14 – Local Color Adjustment
00:46:08 – Auto Mask
00:50:10 – Saturation
00:57:20 – Desaturating for Damage Control
00:59:09 – Adjusting Saturation in Photoshop
01:02:46 – Black and White Processing
01:05:33 – Switching "Before" States
01:06:28 – Rookie Move #5 – Soft Edges
01:09:53 – Saving Soft Eyes
01:14:03 – Rookie Move #6 – Sloppy Editing
01:20:48 – Rookie Move #7 – Watermarks
01:24:24 – Rookie Move #8 – F'ed Up Contest Entries
© Go Ask Erin / Newmediasoup, LLC