CLASS DETAILS
Runtime: 1 hour 31 minutes | Up to 1440p (2K) Resolution | Speed Control (.5 – 2x) | Interactive Chapter Markers
CLASS OVERVIEW
Which comes first, the brightness or the blue? The backscatter or the adjustment brush? Ah yes. These are questions for the ages – and for anyone who's ever wondered where to start working on an image that's not quite right. This session will help you learn to analyze your images with an editor's eye, and understand the best practices to maximize the potential in every shot.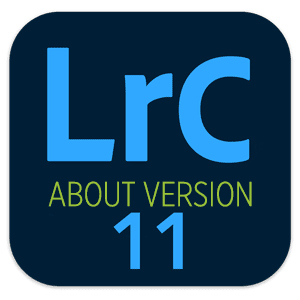 LIGHTROOM CLASSIC VERSION INFO
In Lightroom Classic Version 11 and Later, Adobe introduced a new way to make selections and masks in the Lightroom Develop Module. If you're using Lightroom Classic 11 or Later, we recommend purchasing New Masking Magic in Lightroom Classic 11 in addition to this product to get up to speed on the new masking tools.
CHAPTERS
00:00:09 – Synchronicity in Library and Develop
00:01:25 – Histogram Overview
00:03:54 – How a Digital Sensor Captures Information
00:06:14 – Your Camera's Preview is a Big fat Liar
00:07:56 – 3 Questions That Help Start the Editing Proces
00:11:29 – Working From General to Specific
00:12:54 – Working Histogram Examples
00:16:14 – Clipped Highlights
00:17:30 – Too Bright and/or Too Dark
00:17:57 – Color Casts
00:19:44 – Hopelessly Local
00:21:16 – Histogram Helper Information
00:26:23 – White Clipping Preview
00:27:26 – Adjusting Panel Width
00:28:09 – Setting Values with Arrow Keys
00:29:00 – Black Clipping Preview
00:29:25 – Re-evaluate and Adjust
00:31:38 – Color to B&W Decision-Making
00:33:03 – Erin Blows it with the Profile Browser
00:33:26 – RAW files in the Profile Browser
00:34:46 – Profiles vs Presets
00:35:59 – Shadows vs Blacks
00:37:04 – Tone Curve
00:41:29 – HSL
00:43:15 – UW Photographer's Mantra in HSL
00:44:10 – What About the Presence Panel?
00:44:55 – Goldilocks Sharpening in the Detail Panel
00:49:26 – Remove Chromatic Aberration
00:49:58 – Jump to the Local Tools
00:50:07 – Pumping up the Basic Panel with Brushes
00:51:00 – Adjusting Brush Settings with Keyboard Shortcuts
00:51:15 – Brushing and Erasing
00:52:02 – Evaluating Current Edits and Next Steps
00:52:16 – When to Crop
00:55:51 – Evaluating a New Image
00:56:35 – Setting the "Before" State
00:57:23 – Profile Browser
00:57:58 – Trick for Choosing the Right Profile
00:58:38 – Re-evaluating Redux
01:02:02 – Recognizing a Fork in the Editing Road
01:02:19 – Using a Virtual Copy
01:03:37 – Re-Evaluating for B&W
01:04:29 – Diminishing Ambient Light with Local Desaturation
01:06:28 – Creative Choices for B&W
01:08:27 – Adjusting White Balance in B&W
01:09:43 – Emphasizing Detail
01:12:22 – Local Tool Shortcuts
01:14:20 – Deciding When to Stop
01:14:49 – Round Tripping to Photoshop
01:16:44 – Q&A
01:16:48 – Adding Grain to Unify
01:17:20 – Check Your Work with Photoshop Exposures Adj Layer
01:19:14 – Basic Panel vs Curves
01:22:41 – Dropping a Background to White?
01:25:03 – Remove or Enhance
01:26:09 – Processing in Challenging Work Environments
© Go Ask Erin / Newmediasoup, LLC