CLASS DETAILS
Runtime: 1 hour 40 minutes | Up to 1440p (2K) Resolution | Speed Control (.5 – 2x) | Interactive Chapter Markers | Bonus Downloadable Practice Files and Resources Included
CLASS OVERVIEW
Updated for Lightroom Classic v12. There's a lot of buzz about the latest update of Lightroom, and for good reason. The Masking and Selection tools in the Develop Module have been given a complete overhaul. Form and function for the Brush and Filters have taken a quantum leap that greatly expands their power. The ability to add, subtract, combine, and invert complex AI-assisted selections has made this little old sorceress very happy, and I think you'll feel all tingly too when you join us for this in-depth look at what's new in Lightroom Classic 12.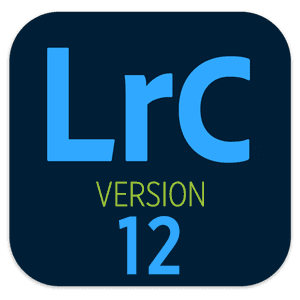 LIGHTROOM CLASSIC VERSION INFO
This class teaches techniques unique to Lightroom Classic Version 12 or Later. Please make sure you've updated your Creative Cloud version of Lightroom Classic to version 12 or later to best take advantage of this On Demand.
CHAPTERS
00:00:10 – Intro
00:01:03 – Panel Switch for Left-Handers
00:03:19 – Workflow Tips
00:04:31 – Healing Tool Additions
00:10:12 – Removing More Than Backscatter
00:14:54 – Object Removal
00:22:35 – Local Tools Interface
00:25:17 – Overlay Options
00:26:54 – Color Range Masking
00:30:37 – The "More" Icon
00:31:05 – Mask Components
00:31:48 – Masking in Two Phases – Phase 1
00:33:47 – More Color Range Masking
00:36:37 – The Invert Button
00:38:20 – Subtracting from a Mask
00:39:58 – Phase 2 of the Masking Process
00:41:03 – Subtracting with Linear Gradients
00:44:36 – Select Background
00:45:52 – Even More Color Range
00:46:45 – Luminance Range
00:52:18 – Component Previews
00:53:18 – Selecting a School of Fish
00:56:11 – Intersect
00:59:40 – The Adjustment Brush
01:03:33 – Color Effects
01:05:14 – Effects Panel Amount Slider
01:05:39 – The Linear Gradient
01:10:13 – Remove Backscatter with the Linear Gradient
01:11:47 – Select Object
01:15:05 – More Linear Gradient
01:16:26 – The Radial Gradient
01:22:31 – Select Subject
01:24:33 – Select Subject vs. Select Object
01:27:54 – Select Background
01:29:03 – Select Sky
01:30:36 – Duplicate and Invert
01:31:43 – Adaptive Presets
01:36:11 – Select People
© Go Ask Erin / Newmediasoup, LLC