CLASS DETAILS
Runtime: 1 hour 29 minutes | Up to 1440p (2K) Resolution | Speed Control (.5 – 2x) | Interactive Chapter Markers | Bonus Downloadable Practice Files and Resources Included
CLASS OVERVIEW
It's whispered about in the darkest corners of the underwater photography interwebs – and it's true. Lightroom is a gateway drug. There comes a point where the casual user wants more of its intoxicating power. They don't just want more, they NEED more. More masking. More spot removal. More, more more. The allure of unlimited image control seduces many into the addictive embrace of Photoshop's dark arts. During this event, we'll start in Lightroom and nibble on the corner of Mommy's Little Helpers in Photoshop…if you dare.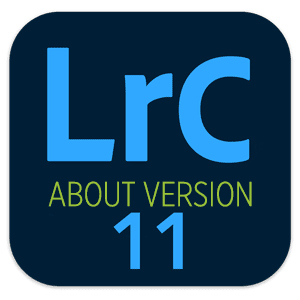 LIGHTROOM CLASSIC VERSION INFO
In Lightroom Classic Version 11 and Later, Adobe introduced a new way to make selections and masks in the Lightroom Develop Module. If you're using Lightroom Classic 11 or Later, we recommend purchasing New Masking Magic in Lightroom Classic 11 in addition to this product to get up to speed on the new masking tools.
CHAPTERS
00:00:07 – Setting Interface Color
00:01:24 – Clearing History Steps
00:03:05 – Snapshots
00:04:24 – Switching History "Before" State
00:08:26 – Lightroom's Tone Curve
00:12:48 – Lightroom's Point Curve
00:13:30 – S-Curves in Lightroom
00:16:03 – Reverse S-Curve
00:17:06 – M Curves
00:18:09 – Curves Color Channels
00:23:43 – The Crop Tool
00:32:46 – Camera Raw Settings
00:36:00 – New in Adobe Camera Raw 12.3
00:40:20 – Color View in Color Mixer(HSL)
00:43:14 – Sharing from Camera Raw
00:43:39 – Rasterize Smart Object
00:44:00 – Curves in Photoshop
00:45:39 – Curves White Balance Trick
00:49:27 – Vibrance vs Hue and Saturation
00:51:09 – Color Blending Mode
00:54:36 – Compositing a Sunball
00:57:25 – Choosing a Contrast Channel
01:01:05 – Matching Color with Levels`
01:05:42 – Crazy Powerful Warp Control
01:14:09 – Liquify Eye Size
01:19:28 – Warp + Liquify
01:24:36 – Burning and Dodging with Overlay Mode
01:25:39 – Merging Up
01:25:54 – Sharpening with High Pass Filter
01:27:27 – Duplicating Layers for Intensity
© Go Ask Erin / Newmediasoup, LLC