Wide Angle Underwater Photography Boot Camp – Little Cayman – April 7-14th, 2018
April 7, 2018

-

April 14, 2018

Wide angle photography is one of the more difficult techniques to master underwater. Our simple approach demystifies what can be an intimidating skill to learn. Both in the classroom and underwater, our instructors teach how to combine proper camera, lighting, and post production techniques in order to produce consistently better wide angle shots.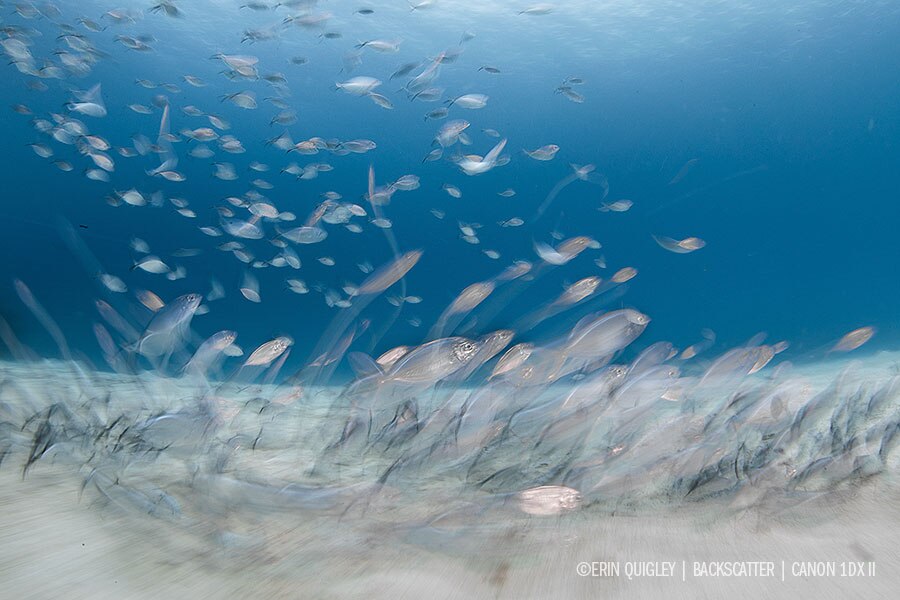 In Water Instruction
In water instruction will consist of shooting specific setups alongside our experts. The instructors will assist each student individually underwater, helping them to shoot, review and adjust their shots.
Who Should Attend?
Beginner and intermediate underwater photographers that are looking to improve their wide angle UW photography skills. Do you struggle with strobe position? Balancing ambient light and flash exposure? Do you want to learn the post processing techniques to take your images from Blah to Ahhh? Then this is the course for you.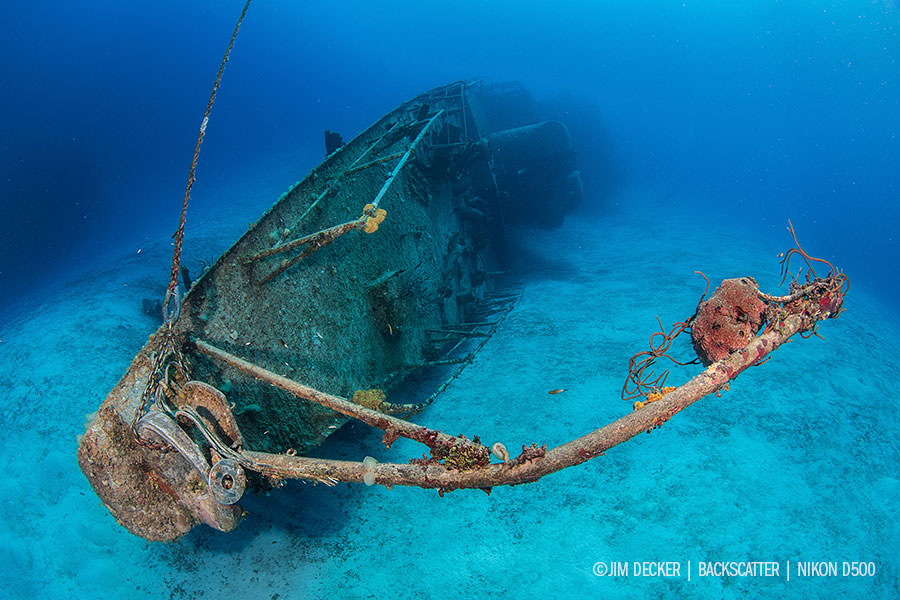 Learn On-Location in a Small Group Setting
This course is limited to 12 guests in order to maximize your one-on-one time with our instructors. Before you arrive, we'll have scouted out the best wide angle setups in advance. You'll start seeing results right away as you apply your newfound knowledge on some of Little Cayman's most beautiful dive sites.
Daily Classes and In-Water Help from the Photo Pros
The best way to learn is by shooting and our photo pros will be in the water with you to help improve your technique and to correct mistakes. Daily afternoon seminars throughout the week will cover Wide Angle shooting techniques such as:
Strobe placement
Exposure techniques
Focus techniques
Avoiding backscatter
Close Focus Wide Angle
Composition
Moving Subjects
Wrecks
Working with Models
(Exact curriculum will be tailored to the group)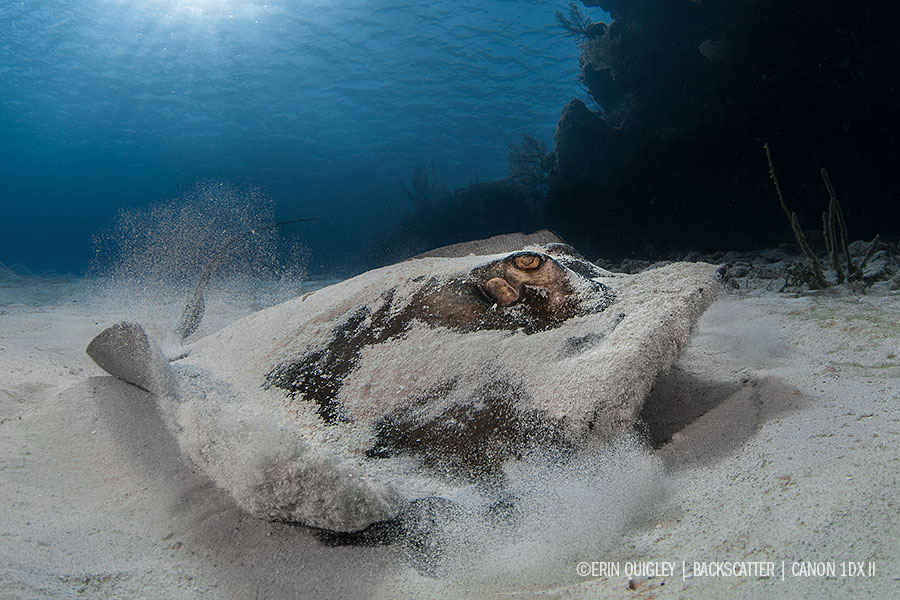 Lightroom and Photoshop Techniques for Wide Angle Images
In addition to shooting techniques, we'll be teaching you the best ways to edit your images. Learn how to maximize the potential in your wide angle shots using Lightroom and Photoshop. Topics include:
White Balance and Color Correction
Neutralizing Ambient Light
Optimizing the color of the water
Backscatter Removal
Object Removal
Selective Sharpening
Black and White Conversion
Adjusting your Lighting in Post
Space is Limited so Sign up Now!
April 7-14th, 2018
Price: $2,999
(per person, double occupancy)
Standard Package Includes:
7 nights accommodations at the Little Cayman Beach Resort
Breakfast, Lunch, & Dinner daily
2 boat dives per day
Tanks and weights
Taxes and service charges
Daily seminars on Wide angle, Underwater Photo techniques, and image processing
In water shooting assistance
Additional costs:
Airfare to Little Cayman (LYB)
Nitrox
Soft drinks, cocktails, wine & beer
Single supplement
Crew tips
Lightroom Workshop Extension!
After the Wide Angle workshop, Erin Quigley will be staying in Little Cayman for another week to teach an intermediate Lightroom class. Sign up for both classes and get a $100 discount!
Divers Alert Network (DAN) or equivalent evacuation insurance is MANDATORY on all trips. Comprehensive Cancellation, Accident, Medical and Baggage insurance such as Dive Assure is HIGHLY RECOMMENDED.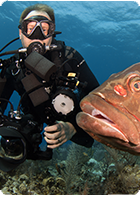 Jim Decker As the CEO of Backscatter, Jim is one of the top experts in the world on underwater photo and video equipment and shooting technique. From SLRs to compacts and handycams to broadcast video, Jim has shot video and photo systems from all the major underwater manufacturers and has been a consultant on many of the designs seen in the water today.

Erin Quigley
is an Adobe ACE certified digital imaging consultant specializing in customized workflows and editing strategies using Adobe Photoshop and Lightroom. She is an award-winning underwater photographer and video editor, and creator of GoAskErin.com, which provides one-on-one instruction, custom video tutorials, and Photoshop and Lightroom resources specifically developed for underwater shooters.