Join Backscatter's Jim Decker and Adobe Lightroom expert Erin Quigley on a unique photo expedition to the Socorro Islands aboard the luxury live aboard dive boat Solmar V. Photograph Giant Pacific manta rays, numerous species of sharks, bottlenose dolphins, schooling jacks, and more. Jim and Erin will be on hand to assist with UW photo techniques, offer technical support, and teach post production workflow in Adobe Lightroom. In addition to that, we are reducing the number of divers by 2 to get a smaller group feel and open up more single occupancy cabins.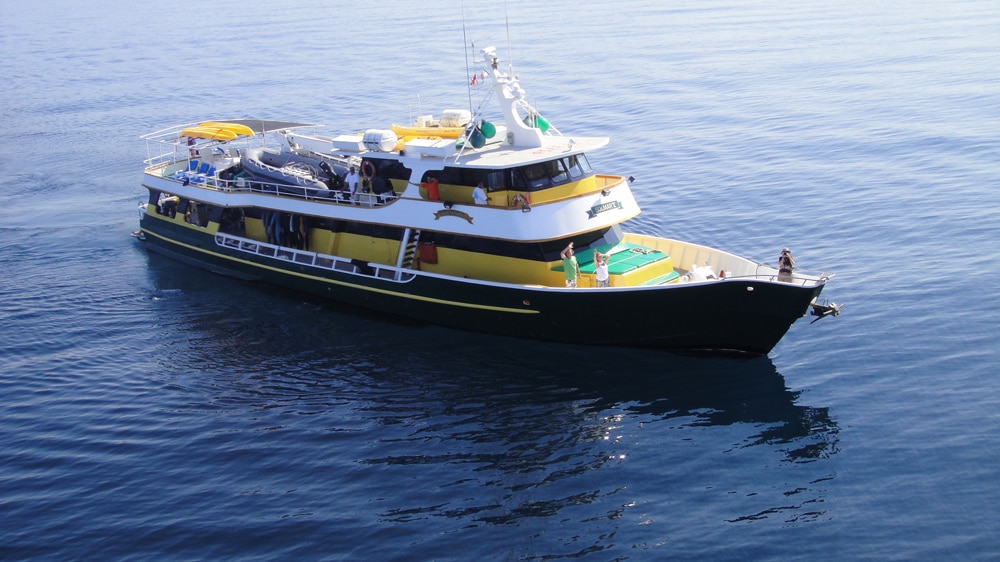 Solmar V
The Solmar V is a 112' luxury live-aboard dive vessel based in Cabo San Lucas, Mexico since 1992. With 25 years experience diving the Socorro Islands they are the experts in the region. The boat normally holds 22 divers but we will only be booking 18 guests along with Jim & Erin. There are 12 cabins, 8 double occupancy and 4 single occupancy.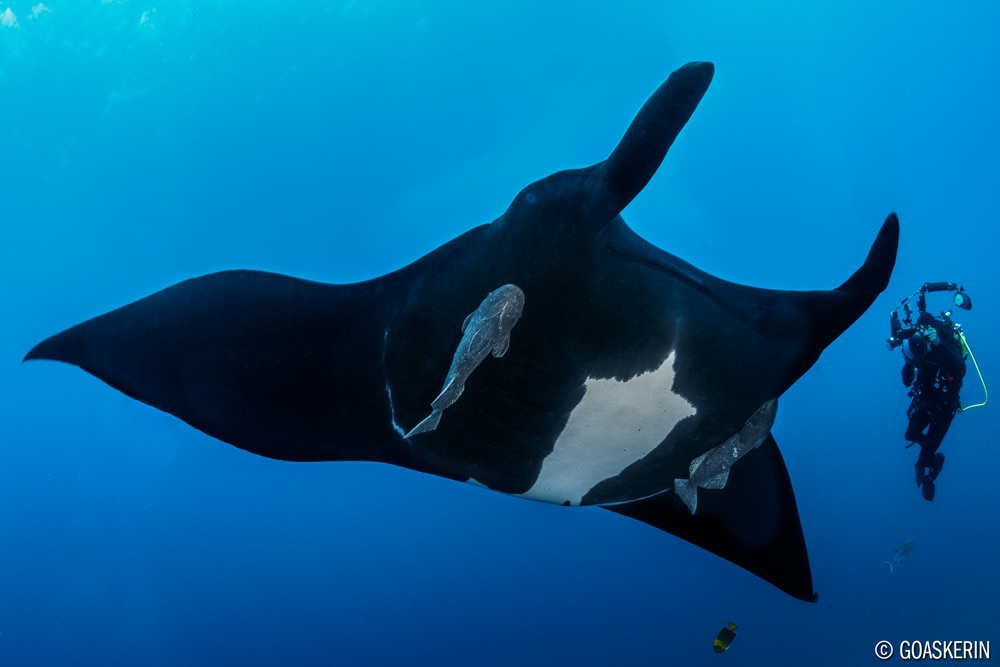 Socorro Islands
The Revillagigedos Archipelago, more commonly called Socorro Islands is located in the eastern Pacific Ocean approximately 250 miles south of Cabo San Lucas, Mexico – at the tip of the Baja peninsula. These islands have been compared to the Galapagos Islands in Ecuador or Cocos Island in Costa Rica because of the big animal encounters they provide. This area is famous for up close and personal encounters with Giant Pacific manta rays, which can grow to 22 feet from wingtip to wingtip.
There are a lot of sharks in the Revillagigedos Islands – hammerhead schools, white tips, silver tips, threshers, Galapagos and occasionally tigers. Divers have encountered up to 7 species of sharks in a single dive! There are several hammerhead cleaning stations visited each trip, weather permitting. April/May/June is a great time to see whale sharks as well!
Add to the mix extremely playful dolphins on almost all trips, large tuna (the world record yellowfin is from these waters), wahoo, thick schools of jacks and many other big critters along with endemic tropicals found nowhere else in the world, and you have some of the BEST BIG ANIMAL DIVING ON EARTH!!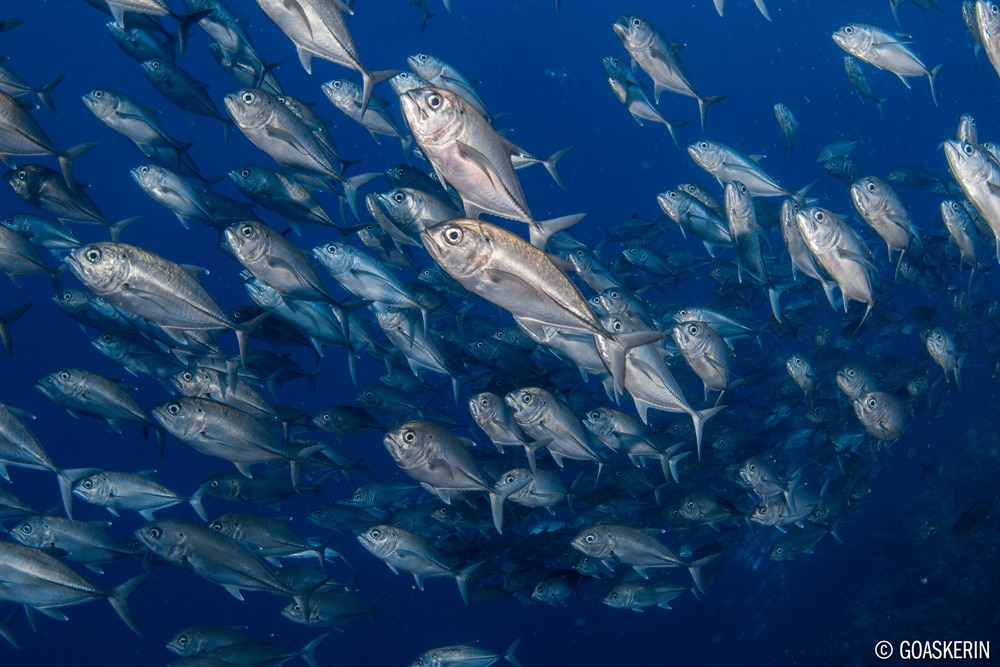 Photography
Clearly Socorro is a wide-angle big-animal paradise so leave your macro lens at home.
Getting there
The boat is based in Cabo San Lucas Mexico (SJD) which is easy to get to via many major airlines. The arrival date is April 30th and the group will stay 1 night at the Quinta del Sol in Cabo San Lucas (included in the pkg price). We'll board the boat on May 1st and begin the 22 hour cruise to the islands, diving will begin on May 2nd. You'll return to port the night of May 8th, overnight in port, and disembark anytime before 9am on May 9th. All airport transfers are included in the pkg as well.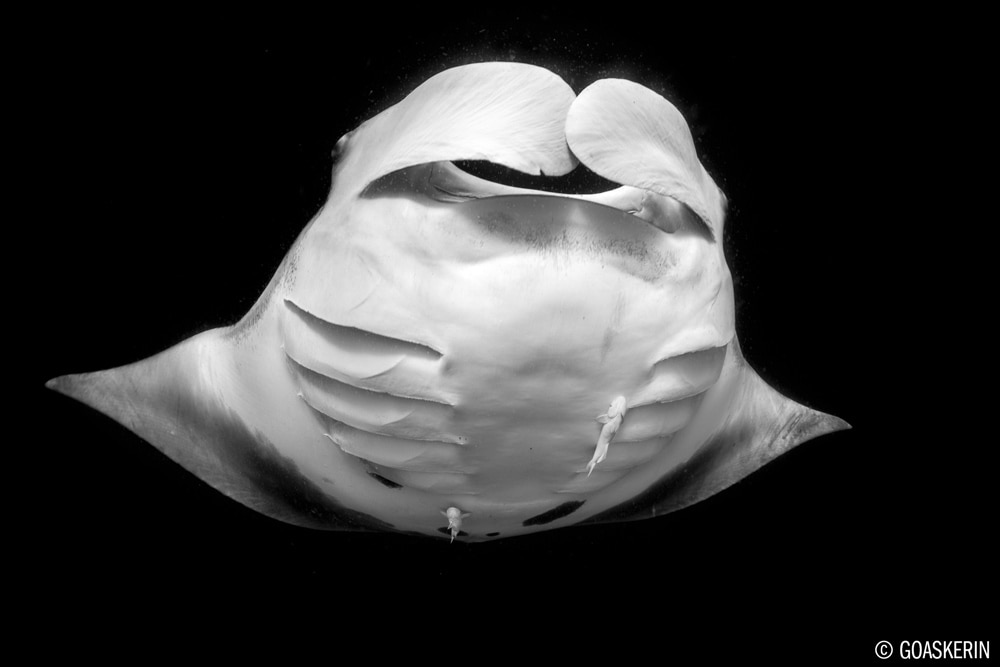 Standard Package Includes:
1 night accommodations on April 30 at the Quinta del Sol in Cabo San Lucas (double occupancy)
8 nights aboard the Solmar V, twin shared cabin
6 dive days
All meals and drinks, including alcohol
Airport – hotel transfers
16% Mexican tax
Limited Load – 2x passenger reduction
Pricing:
$5,499 per person (double occupancy)
$6,499 per person (single occupancy)
Additional costs:
Airfare to Cabo San Lucas Mexico (SJD)
Nitrox ($125)
$15 Chamber donation
Trip Insurance
Crew tip
Travel info:
April 30: Fly to SJD, stay 1 night at Quinta del Sol hotel
May 1: Board Solmar V
May 9: Disembark Solmar V and fly home
Divers Alert Network (DAN) or equivalent evacuation insurance is MANDATORY on all trips. Comprehensive Cancellation, Accident, Medical and Baggage insurance such as Dive Assure is HIGHLY RECOMMENDED.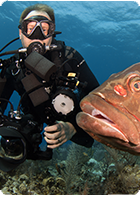 Jim Decker As the CEO of Backscatter, Jim is one of the top experts in the world on underwater photo and video equipment and shooting technique. From SLRs to compacts and handycams to broadcast video, Jim has shot video and photo systems from all the major underwater manufacturers and has been a consultant on many of the designs seen in the water today.


Erin Quigley is a Adobe ACE certified digital imaging consultant specializing in customized workflows and editing strategies using Adobe Photoshop and Lightroom. She is an award-winning underwater photographer and video editor, and creator of GoAskErin.com, which provides one-on-one instruction, custom video tutorials, and Photoshop and Lightroom resources specifically developed for underwater shooters.