Join Berkley White & Erin Quigley for an underwater photo adventure in the famous Jardines de la Reina (Gardens of the Queen) Cuba.
Cuba has become one of our favorite places to go to shoot silky sharks, saltwater crocodiles and the abundant marine life on the healthiest reefs we've ever seen in the Caribbean. This will be our 4th trip to the Garden of the Queen and we feel 5½ dive days just isn't enough for this special place. We extended this trip to have 10½ days of diving!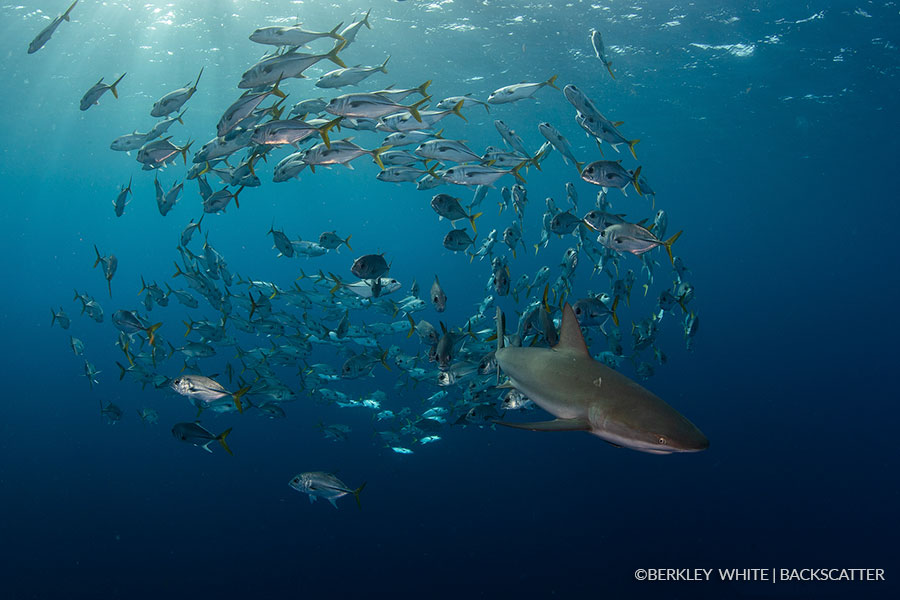 Dive into Cuba's pristine lost coast
Just over 60 miles from Cuba's southern coast lie a series of small islands that have been protected from development, tourism, and fishing. Christopher Columbus named the area Jardines de la Reina, or Gardens of the Queen, and it's one of the most pristine coral reef and mangrove ecosystems in the world.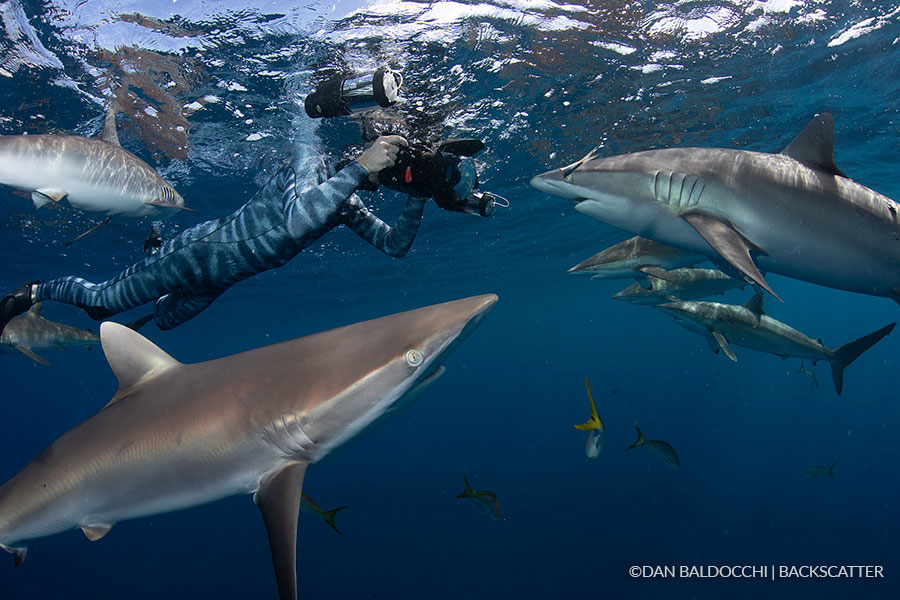 Designated a national park by the Cuban Government in 1996, the archipelago is carefully regulated to maintain the spectacular habitat. Less than 60 divers per week are permitted to visit the area. It is widely regarded as one of the Caribbean's most amazing dive sites.
Many researchers consider the area a model of what unspoiled coral and mangrove environments look like. Fidel Castro often visited the Gardens and once even dove with legendary explorer Jacques Cousteau. Castro felt strongly about protecting the coastline and moved to limit fishing and development in the archipelago as early as 1960. For decades, almost no one had access to dive or fish.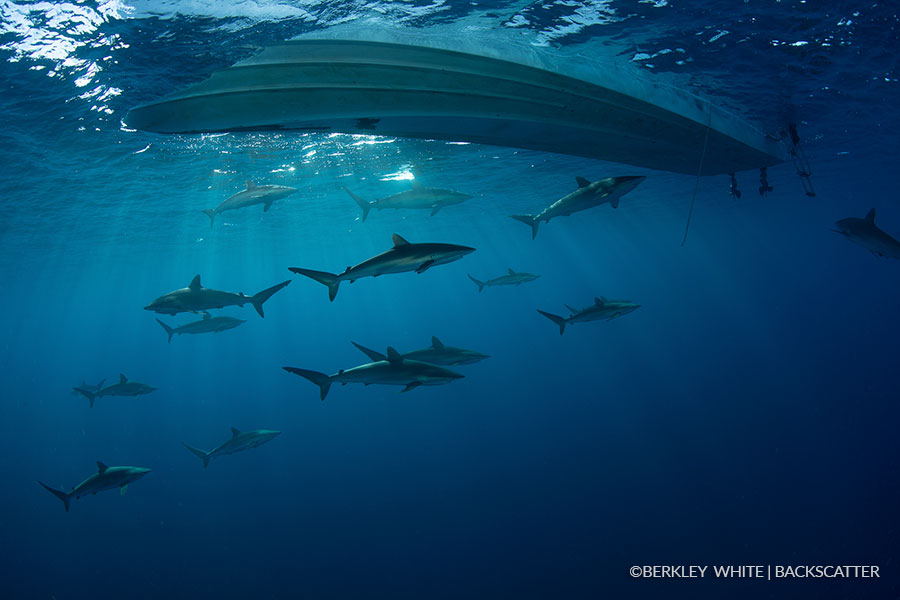 Now, divers who are able to secure a reservation to enter the park should expect stunning virgin coral and untouched mangrove marshes. The 250 islands in the archipelago are ringed by steep walls, caves, and canyons dotted with bright sponges, black corals, gorgonians and soft corals. The mangroves offer an incredible nursery for young fish, a shelter for invertebrates and habitat for amphibians. Seagrass beds help protect these fragile ecosystems from open ocean wave energy.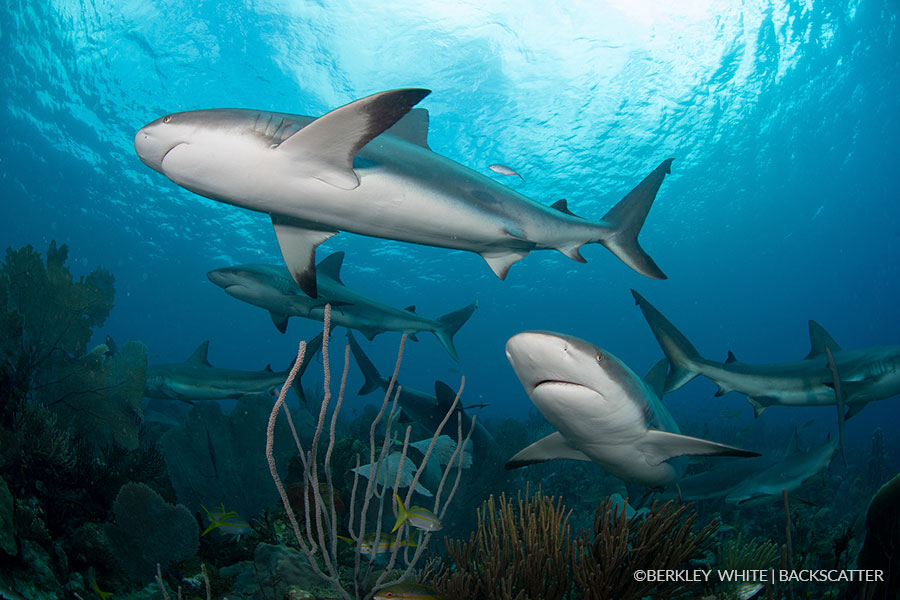 The Caribbean's largest populations of adult fish, sharks, snappers, groupers and jewfish are found in Jardines de la Reina. The goliath groupers that inhabit this area are some of the largest in the world, often growing over 400 pounds. Sharks are plentiful in the area. Divers often spot silkies, reef, lemon, blacktip, king hammerhead and nurse sharks on a single dive.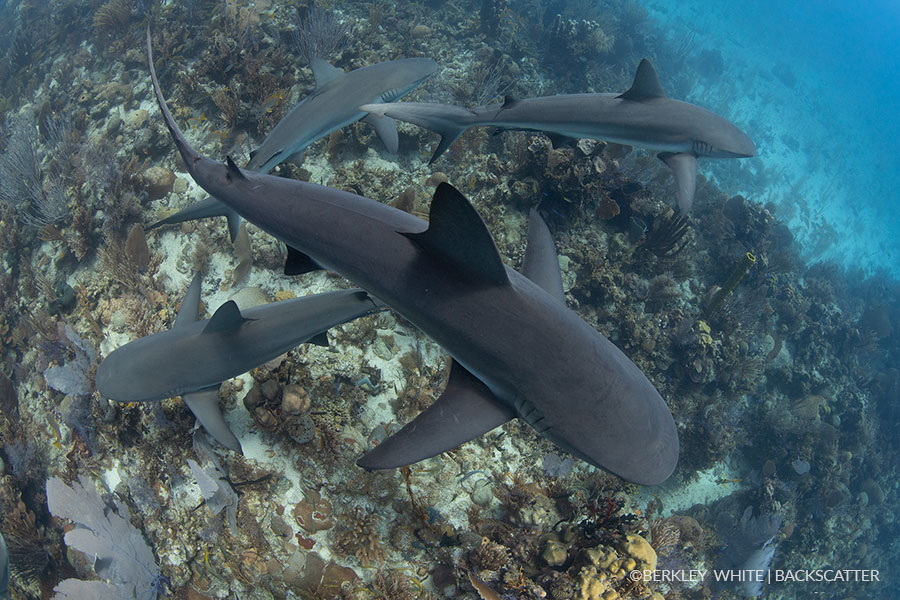 The relatively shallow nature of many of the reefs and dive sites makes for excellent snorkeling and freediving. Visibility often tops 40 meters. Among some of the shallow mangroves, visitors may encounter the area's crocodiles, stingrays and iguanas. The region is also famous for its incredible birdlife. Birders will enjoy spotting more than 60 species of migratory birds that stop in the area. Jardines de la Reina is an ecosystem unlike any other and is one of the last truly wild areas in the Caribbean.
Crocs, Sharks, Giant Grouper
Cuba is renowned for its large fish and crocs. Don't worry if this is your first time diving with sharks and crocs. We'll sort you out. Our trip will maximize photography with sharks and crocs at the best time of day and help all skill levels to learn how to swim with large reptiles and fish. Our guides are professionals and we'll coach you through it. Bring your wide lenses and prepare to be amazed.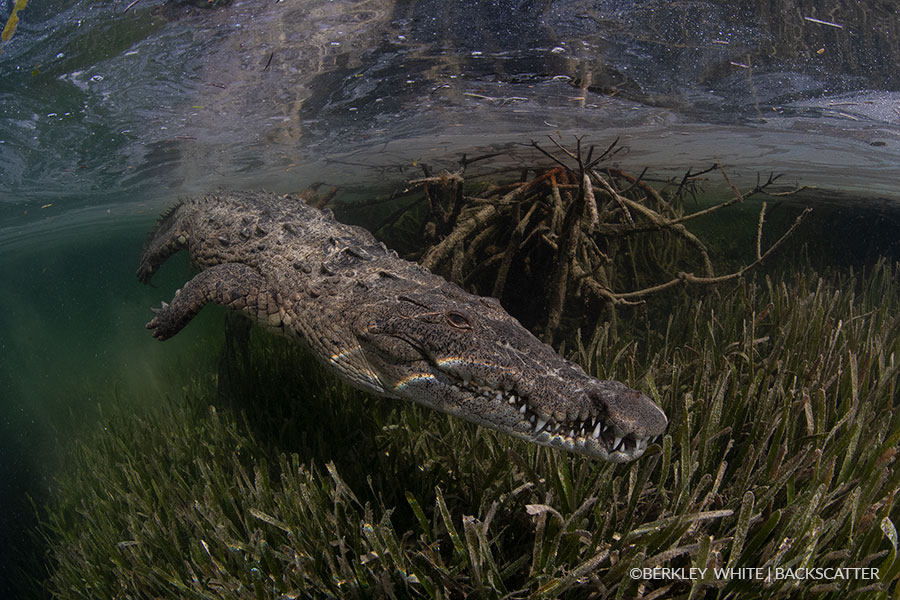 Jardines Avalon III
Larger boat with extra camera space – Limited load
This year we have selected a larger ship but we are bringing fewer divers. This will provide all photographers ample room for cameras and extra space to spread out. Solo cabins are available as well.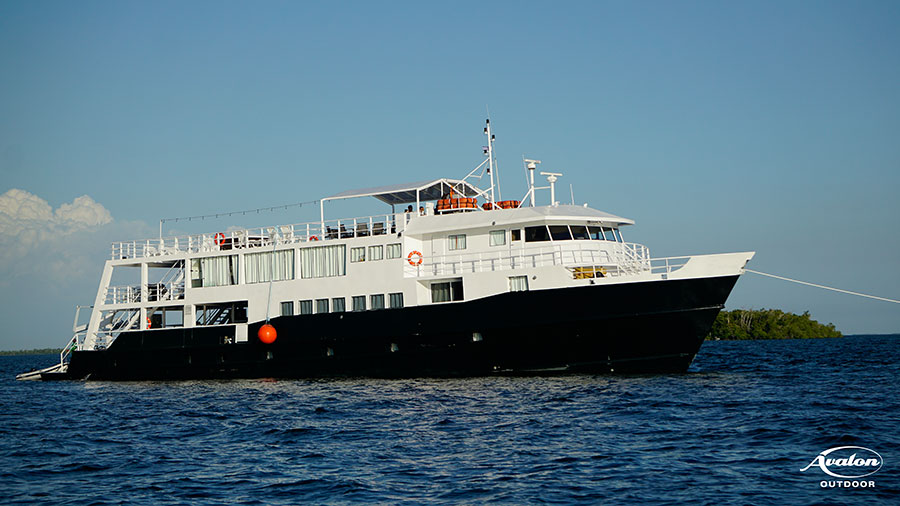 The 160 foot Jardines Avalon III is a luxury motor yacht with 15 staterooms, including 4 suites with balcony. All cabins have private bathrooms, AC with individual thermostats, and can be configured with two twins or one queen bed. The design and interior decor give the yacht a touch of intimacy, refinement, a sense of warmth and simplicity.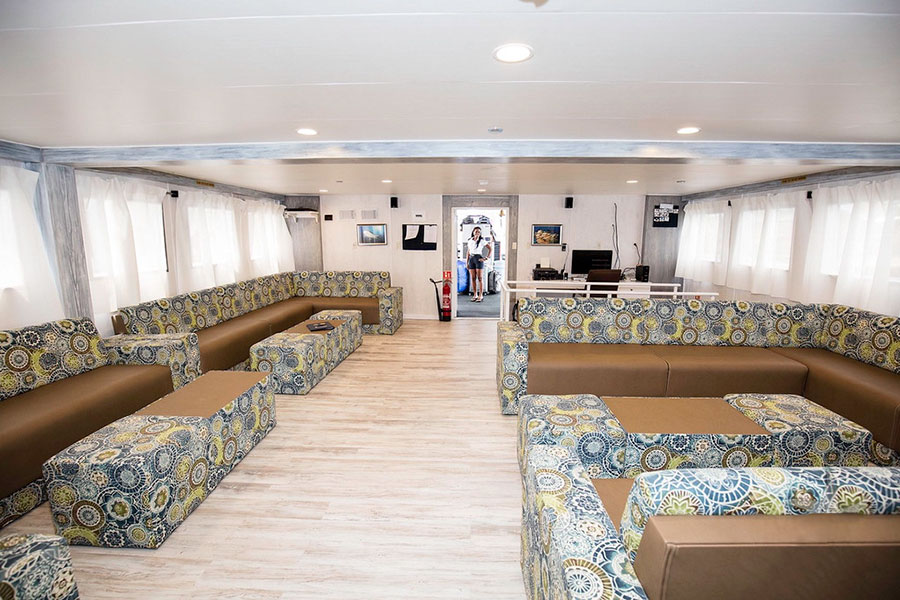 Jardines Avalon III's large dive deck offers a ton of space for dive equipment and large camera tables for your gear. There is a dedicated charging station with 110/220V US and European style plugs.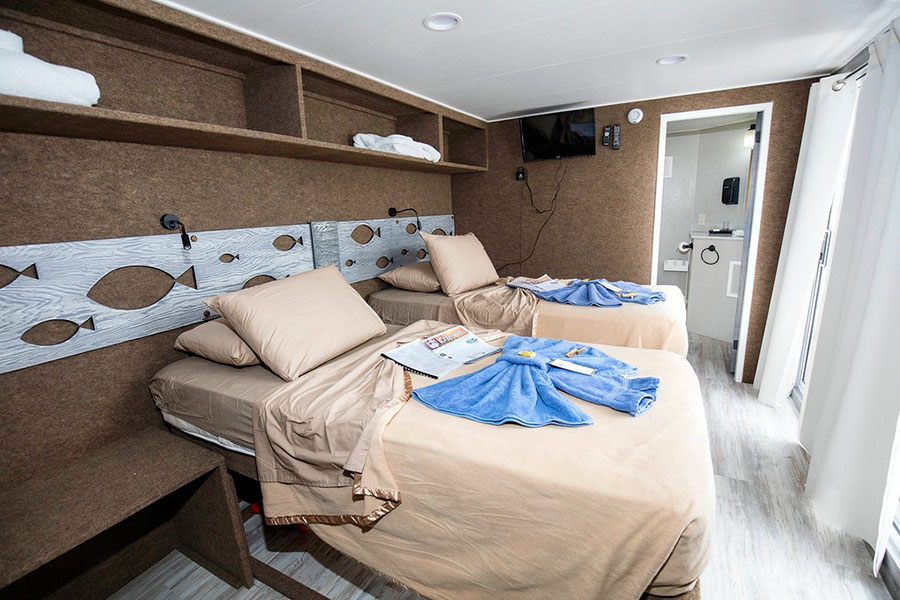 There is a spacious and comfortable lounge on the main deck. The restaurant-like dining room is located on the upper deck offers a great view and extra hang out space.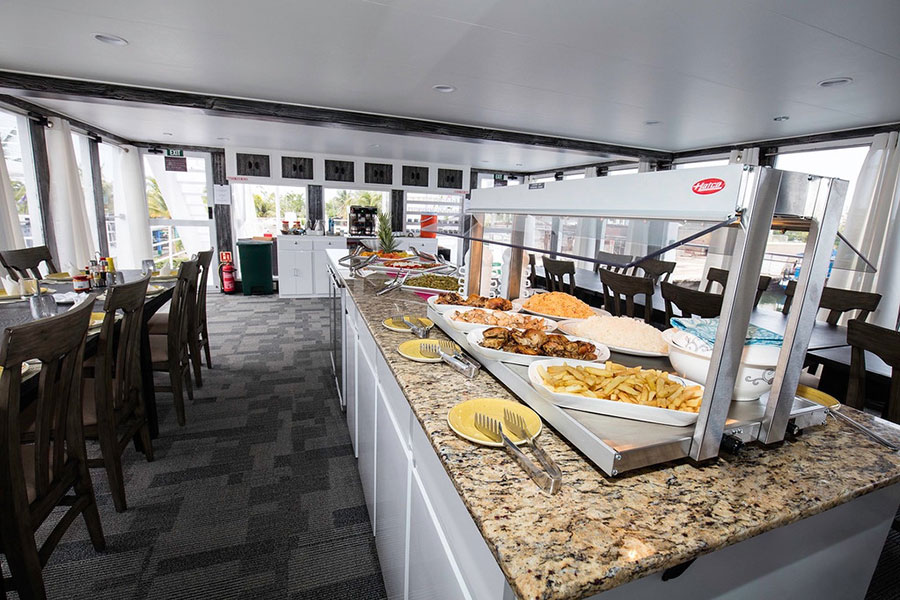 The partially covered top deck offers a mix of sun and shade, a wet bar and a Jacuzzi, with panoramic views, the ideal space to drink a mojito after the last dive at sunset.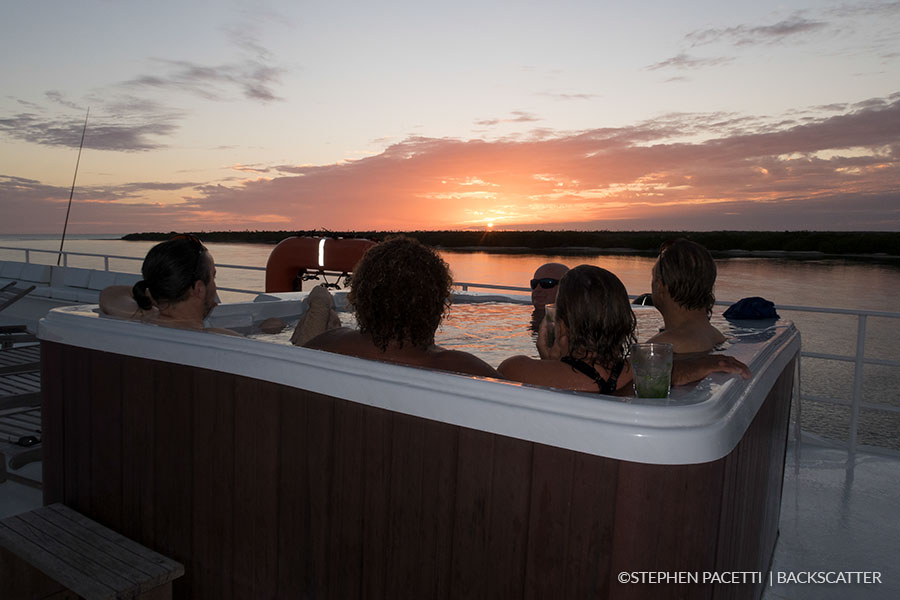 Havana is amazing… we can make your travel easy
Current US politics has painted Cuba as a no-go zone for US tourists. Truth be told it's very easy to visit if you have friends like us. We consider Cuba as the best diving and cultural destination we've experienced in the last 10 years.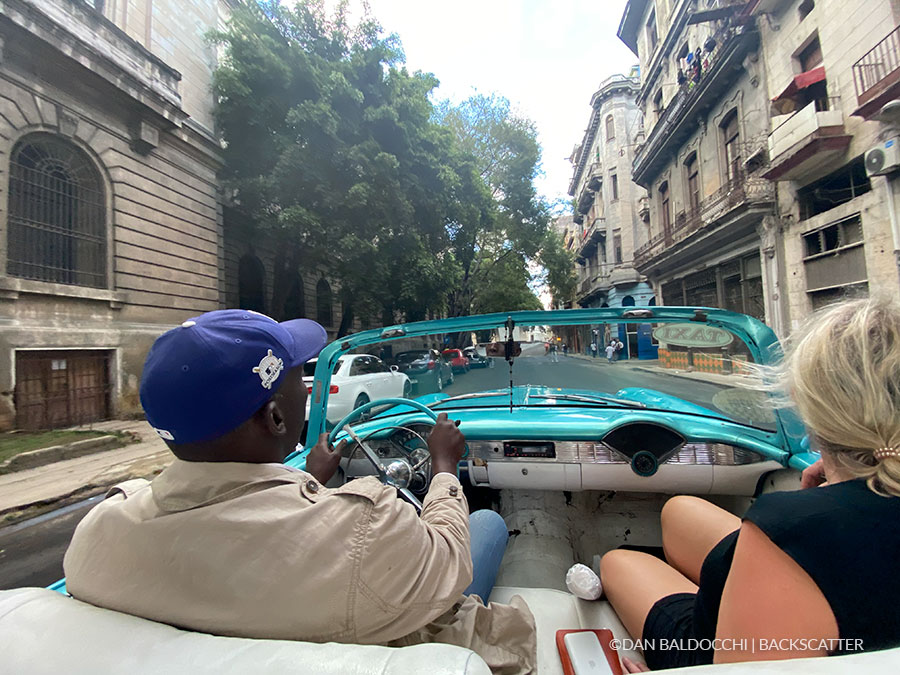 Havana is a lively city, but not at all crowded, with little to no traffic. It's safe and easy to get around and the people are very friendly. The food is great, and the art and culture are on display.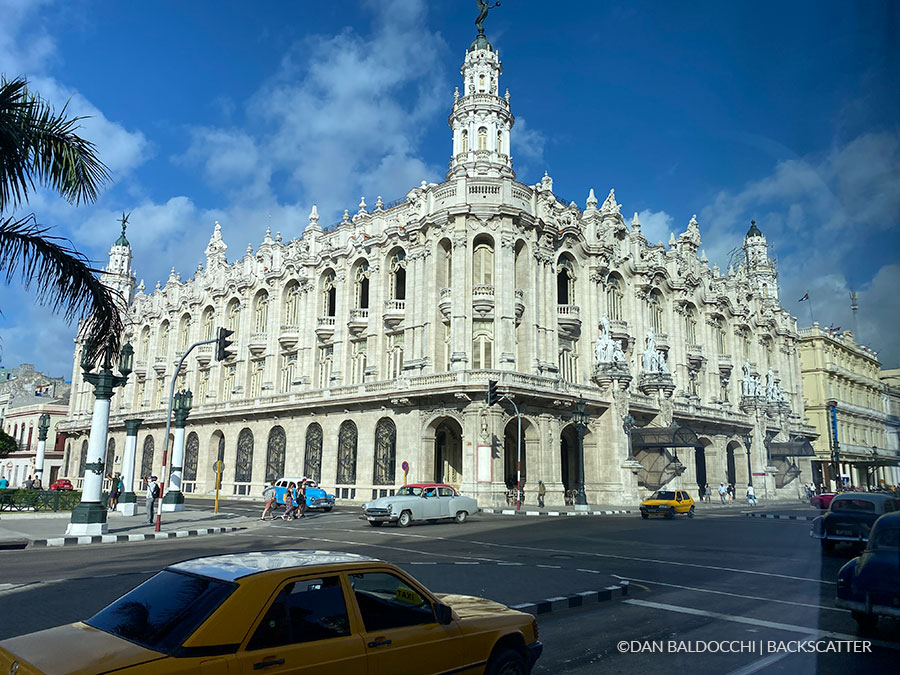 Now is the perfect time to visit Havana. The cruise ships are currently not going there so there are very few other tourists around, making it easy to see the true Havana. If regulations change and the cruise ships return, it will seem like a more typical Caribbean port of call.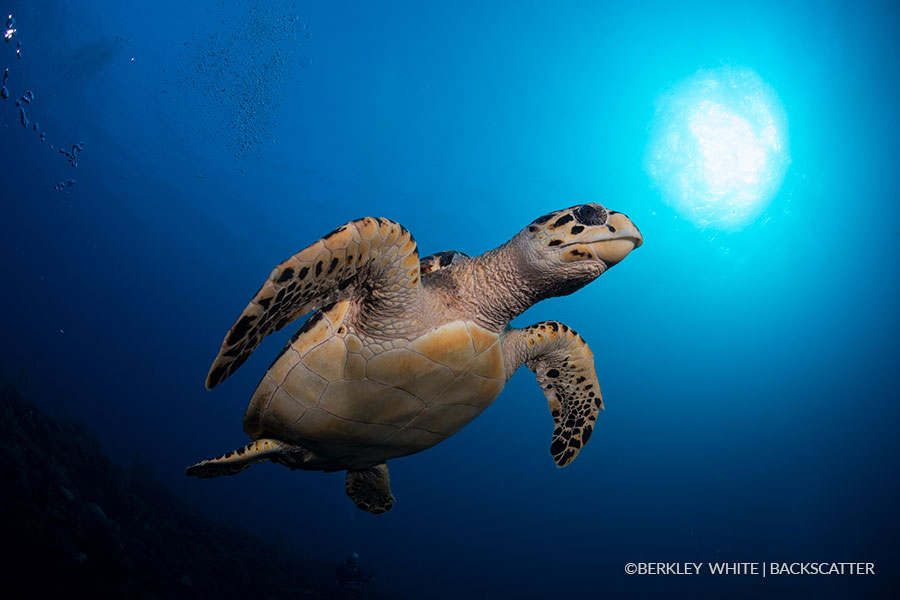 Join us on our expedition to see the best of Havana and remote diving while tourist numbers are limited. Take a day or two to experience the art district from the back of a 1950's convertible and soak up both the new art and old architecture of this 500-year-old city.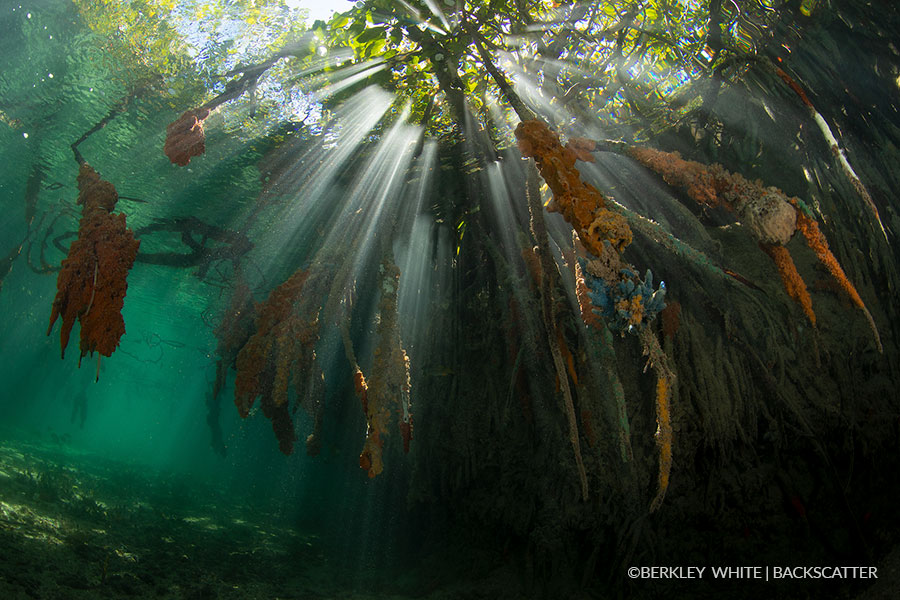 Pricing:
$4,499 per person
Standard Package Includes:
7 nights aboard the Jardines Avalon III, double occupancy
All meals & beverages
Diving
Taxes
Limited Load Trip!
Additional costs:
International airfare to Cuba (HAV)
Port Fee: $300
Conservation Fee: $150
Transfers $300
Nitrox
Single supplement
Gear rental
Trip Insurance
Crew tip
Cuba land tour extension ($TBD)
Please note that Divers Alert Network (DAN) or equivalent evacuation insurance is mandatory on all trips. Additionally, comprehensive Cancellation, Accident, Medical and Baggage insurance such as Dive Assure, Generali Global Assistance or Travel Guard is highly recommended.