Berkley White and Erin Quigley will join Faith Ortins, from Blue Green Expeditions, and other polar diving specialists, image makers, and scientists, on an amazing citizen science expedition to Antarctica!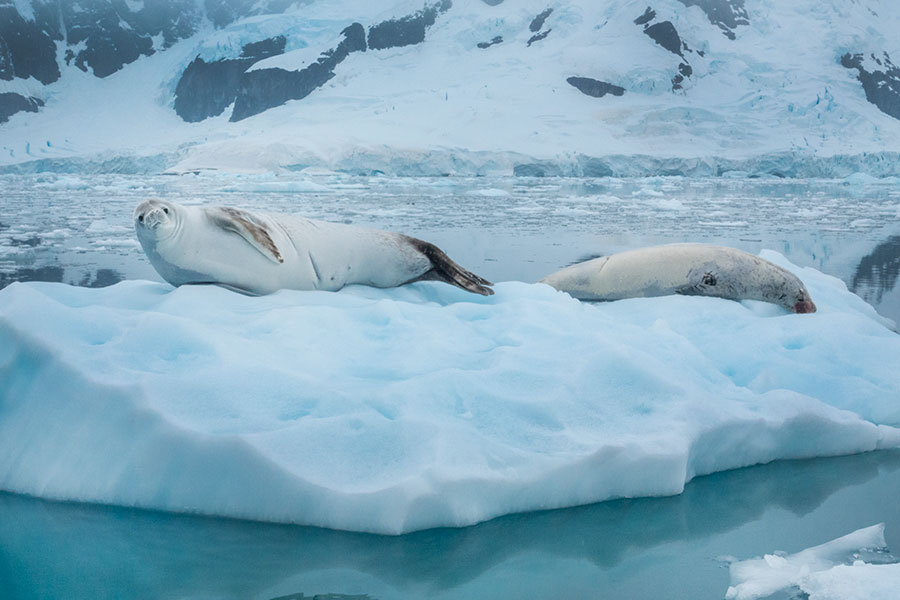 February 2024 represents the 150th anniversary of the Challenger's crossing of the southern polar circle. This expedition is to honor their contribution to our understanding of the world's oceans while simultaneously exploring Antarctica.
This expedition is more than just a dive trip. Here we will pool our resources and time to assist scientists and image makers in adding to our understanding of the Antarctic region…as well as getting a little "fun" time in Antarctica!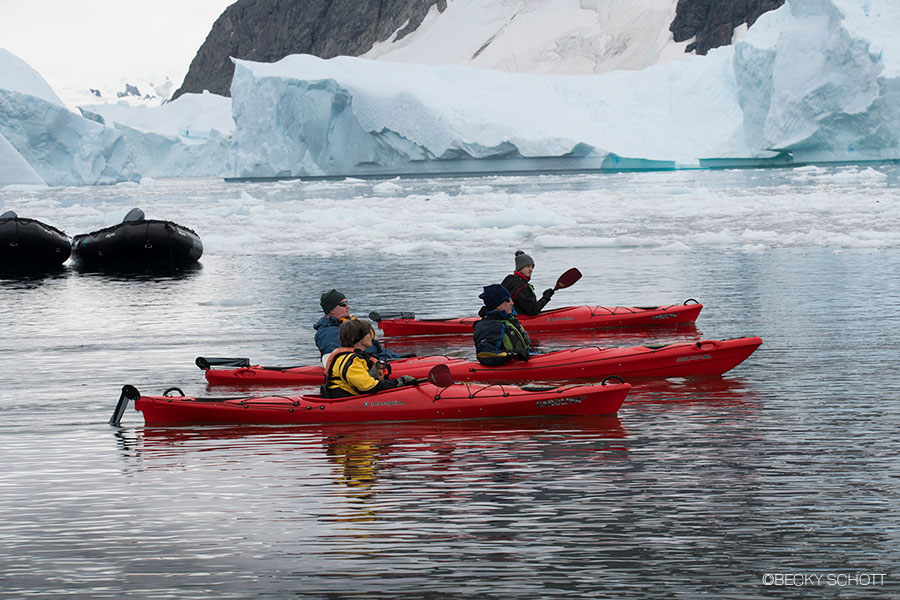 The goals of this expedition are to:
Raise $100,000-$150,000 in donations for organizations dedicated to developing interest in marine careers.
Contribute $22,000 to carbon offsets to minimize the environmental impact of the expedition's carbon footprint
Use the images, videos, and data collected by the image professionals and citizen scientists to develop multimedia educational tools across platforms, including live streaming to classrooms.
Bring image makers to Antarctica whose efforts will contribute to a greater appreciation of the delicate Antarctic ecosystem.
Use the expertise of scientists, with the assistance of citizen scientists, to explore new areas. Projects include plankton tows, reef surveys of key indicator species, sample collections, and marine mammal ID.
We have the entire Oceanwide Expeditions ship m/v Ortelius for this expedition – this will be an amazing adventure so reserve your spot now!!!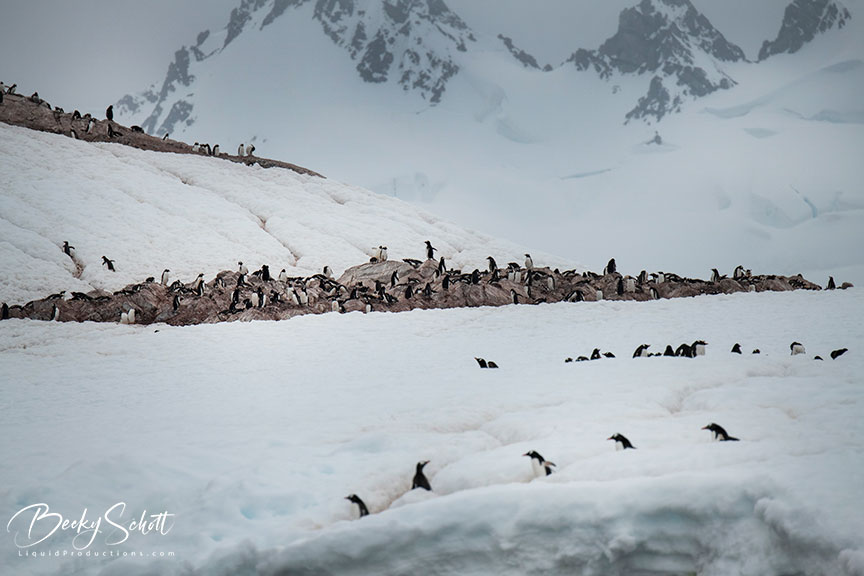 Itinerary
This Polar Circle and Antarctic Peninsula Expedition will take you south of Antarctica, crossing the Polar Circe. We will pass through waters traveled by whales, anchoring in various spots around the region, the expedition offers the chance to hike and dive in the iceberg-heavy waters.
Day 1 ~ End of the World, Start of a Journey
Embarking from Tierra del Fuego, Ushuaia, Argentina, located on the far southern tip of South America and nicknamed, "The End of the World."
Day 2-3 ~ Path of the Polar Explorers
Over two-days on the Drake Passage you will enjoy some of the same experiences encountered by the great polar explorers who first charted these regions.
Day 4-7 ~ Entering Antarctica
The intended route for your Antarctic adventure includes:
Cuverville Island – Nestled between the mountains of the Antarctic Peninsula and Rongé Island housing a large colony of Gentoo penguins and breeding pairs of Brown Skuas.
Neko Harbour – An epic landscape of mammoth glaciers and endless wind-carved snow offering opportunities for a Zodiac cruise and landing.
Paradise Bay – A potential Zodiac cruise in these sprawling, ice-flecked waters before sailing to the Lemaire Channel.
Pourquoi Pas Island – Known for its tight fjords and lofty, glacier-crowded mountains. Horseshoe Island- The location of the former British Base Y that is still equipped with almost all the technology it had originally.
Day 8-10 ~ Through the Gullet
Possibilities include:
Stonington Island – home to the former US East Base and British Base E, occupied until 1975, and the southernmost landing site of the trip – 68° south.
Hanusse Bay – a chance of spotting whales through the icebergs in this scenic bay.
The Whales of Crystal Sound
Humpback whales, unimaginable views, birdlife, Adélie penguins congregating among the icebergs, possible Zodiac cruise, and a potential landing.
Day 11-12 ~ Familiar Seas, Familiar Friends crossing the Drake
Day 13 ~ There and Back Again
Arrival back at Tierra del Fuego, Ushuaia, Argentina with the memories of a lifetime!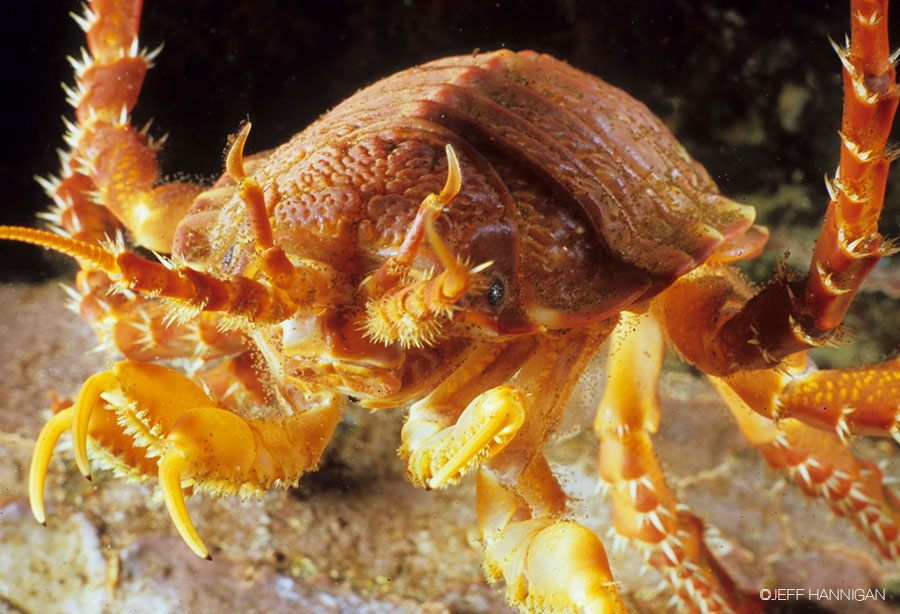 Package Pricing
Notes
There are a variety of cabins on the m/v Ortelius, part of the Oceanwide Expeditions polar fleet, and the trip price is dependent on the cabin selected.
The hotel in Ushuaia is based upon double occupancy
All pricing is quoted in US Dollars, is per person, based on double occupancy, unless otherwise noted
Pricing is per person, is based on the class of cabin selected, is based on double occupancy unless otherwise noted, and in US Dollars
The cabin based pricing is per person, based on double occupancy unless otherwise noted
Quad – $11,600 USD, based on quad occupancy
Twin Porthole – $13,400 USD
Twin Window – $14,300 USD
Twin Deluxe – $15,000 USD
Superior – $16,700 USD
This unique adventure will sell out quickly so please reserve your spot soon!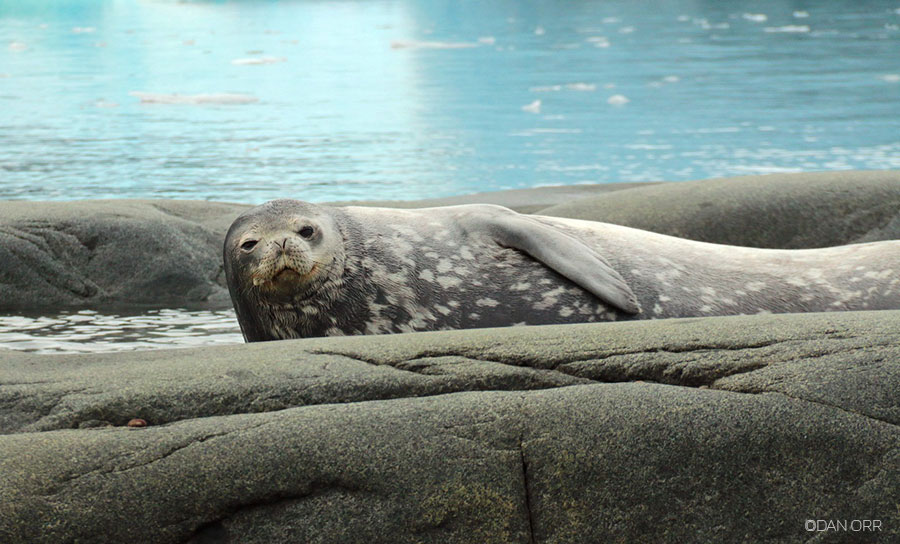 Payment Schedule
A non-refundable deposit of $2,000 USD per person is due upon booking.
At the time of booking you will be asked to select a cabin type.
A 2nd payment of $2,000 USD per person is due August 1, 2022
A 3rd payment of $3,000 USD per person is due June 1, 2023
The remaining balance is due October 15, 2023
Your All Inclusive Trip Includes
Accommodations aboard the m/v Ortelius, part of the Oceanwide Expeditions polar fleet.
All meals aboard the ship
Diving, 1-2 dives a day including tanks and weights.
As this will be a citizens science oriented trip, the ship will have extra staff on board to ensure a great experience.
The Expedition will be lead by Faith Ortins and other polar diving experts.
Photography, historical, ecological, and scientific presentations
Hotel stay in Ushuaia, Argentina on February 20, 2022 – the night before the ship leaves. It is important to get there early in case luggage gets delayed.
Diving Details
Water temperature: ~32F
Air temperature: 30-45F
Depths to 80 feet
Cold water with good to great visibility
Icebergs
Other Activities
Hiking
Wildlife interactions
Zodiac tours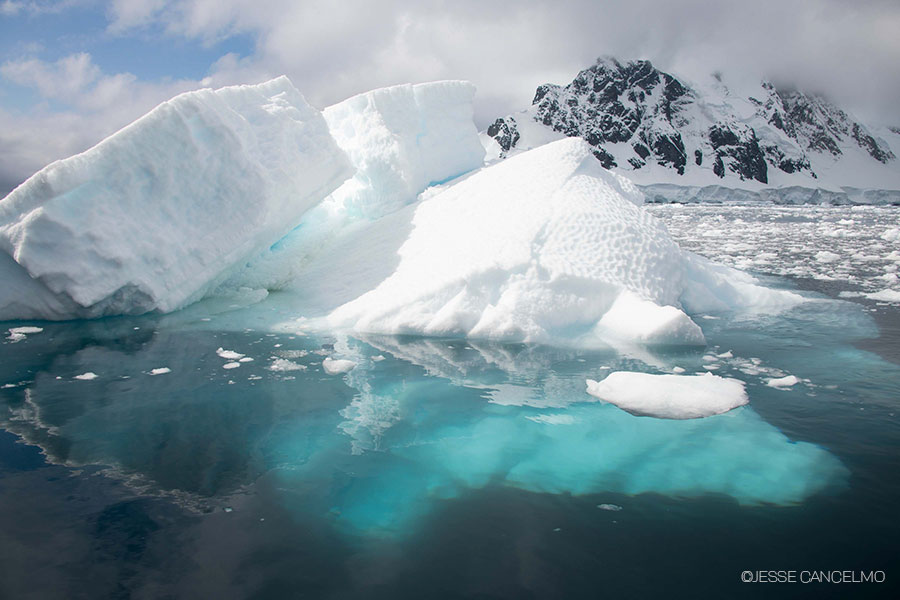 Restrictions – Approval Process Required
Given the advanced nature of this expedition all divers must be approved by Blue Green Expeditions before a reservation for this expedition will be confirmed. Once a diver submits a booking request for this expedition the request will be reviewed by Blue Green Expedition staff. If approved an email will be sent informing that a deposit payment is now due with a link to the payment site. The deposit must be paid within 30 calendar days or the reservation will be subject to cancellation. The approval email will contain a button which permits future incremental payments.
Requirements
Your dive certification cards
Proof of dive insurance
If diving you must be a certified drysuit diver
A drysuit is required
Cold water exposure protection
Cold water diving experience
You must have a minimum of 50 drysuit dives, 20 in cold water.
All your own diving gear. Tanks and weights will be provided.
The diving configuration requires 2 DIN first stages, each with a cold-water second stage.
A spirit of adventure
Restrictions
Aerial and submersible drones are not approved for this expedition
Rebreathers are not approved for this expedition
Nitrox and argon are not available for this expedition
Not Included
Airfare
Fuel surcharges
Alcohol and on board any beverage other than coffee and tea
Transfer from the airport in Ushuaia to the host hotel
Gratuities
Dive and travel insurance are required
Trip insurance is highly recommended
Logistics
ARRIVAL LOCAL DATE (yyyy-mm-dd): 2024-02-20
REQUIRED LOCAL ARRIVAL TIME: 4 PM (No combined arrival, customs clearance, and baggage retrieval time later than this)
ARRIVAL AIRPORT: USH – Ushuaia, Argentina
DEPARTURE LOCAL DATE (yyyy-mm-dd): 2024-03-04
DEPARTURE LOCAL TIME: 12PM (No flight check-in time earlier than this)
DEPARTURE AIRPORT: USH – Ushuaia, Argentina
SPECIFIC FLIGHT REQUIREMENT / GROUP FLIGHTS / GROUP TRANSPORT: TBD
HOST HOTEL: TBD
MEET-UP LOCATION: Host hotel at 630pm on 2024-02-20
VISA REQUIREMENTS (www.travisa.com): None needed for USA citizens
SURCHARGES / FEES / EXTRA PACKAGE: TBD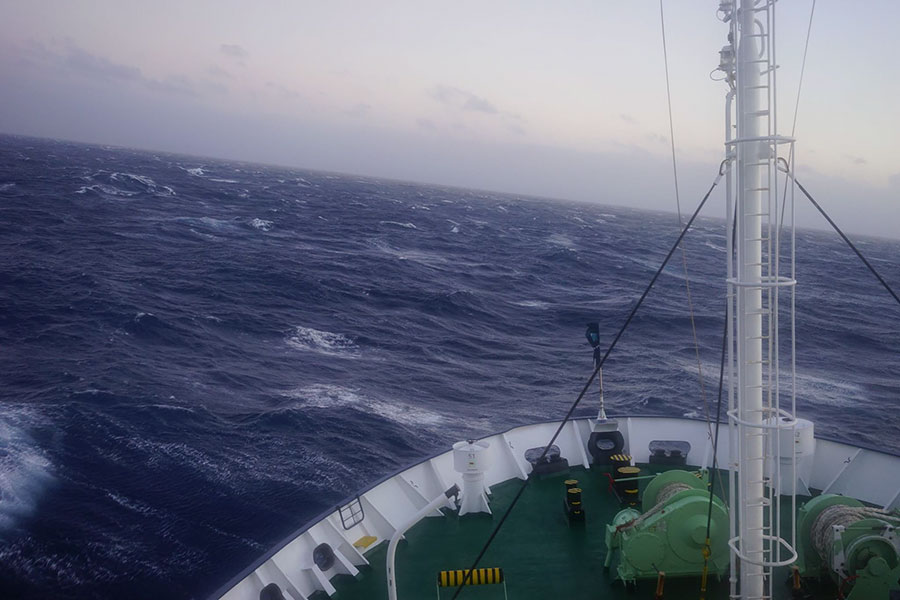 The History
On the 7th of December 1872, an expedition to collect data on all the world's oceans put to sea aboard the H.M.S. Challenger. The expedition was organized by the Royal Society of London, and they planned to use the ship's early steam engine for more precise maneuvering to collect scientific samples. A repurposed warship, her heavy guns were replaced with scientific labs, workrooms and storage space for equipment and multiple years' worth dredges was also necessary, together with space for the anticipated sample collection. A crew of 200 and 20 naval officers supported six scientists from varying disciplines – naturalists, chemists, physicists and even an artist to chronicle the voyage and its discoveries.
Between her departure in December 1872 and her return to Spithead on 24 May 1876, H.M.S. Challenger traversed 68,890 nautical miles, in the course of which she sampled in the North and South Atlantic and Pacific Oceans and travelled north of the limits of drift ice in the North Atlantic polar seas and south of the Antarctic Circle.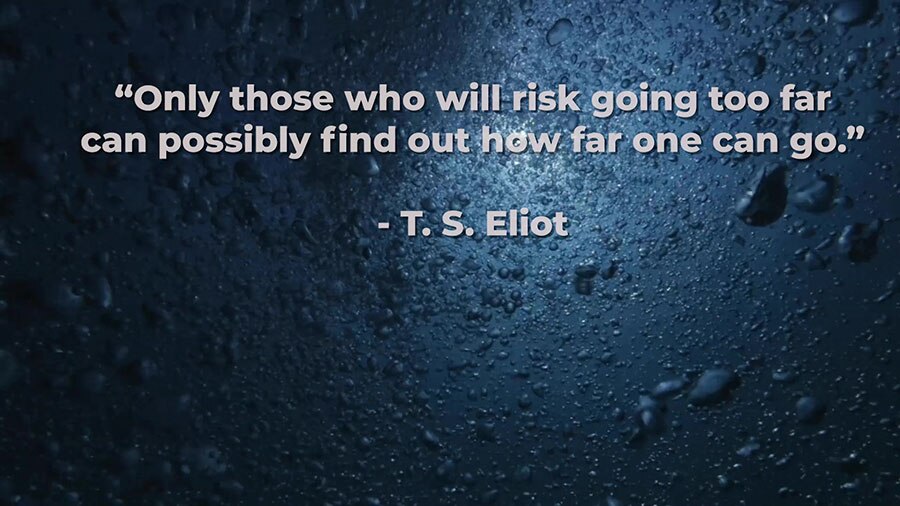 Wyville Thomson, leader of the expedition, insisted on consistency in sampling and attempted to make the sample at consistent intervals and always to measure the same parameters:
Depth
Bottom composition sample
Bottom Water sample
Bottom fauna sample using a dredge or trawl
Surface fauna sample using tow nets
Water samples at varying depths
Water temperature at varying depths
Measurement of local atmospheric meteorological conditions in addition to the direction and speed of surface currents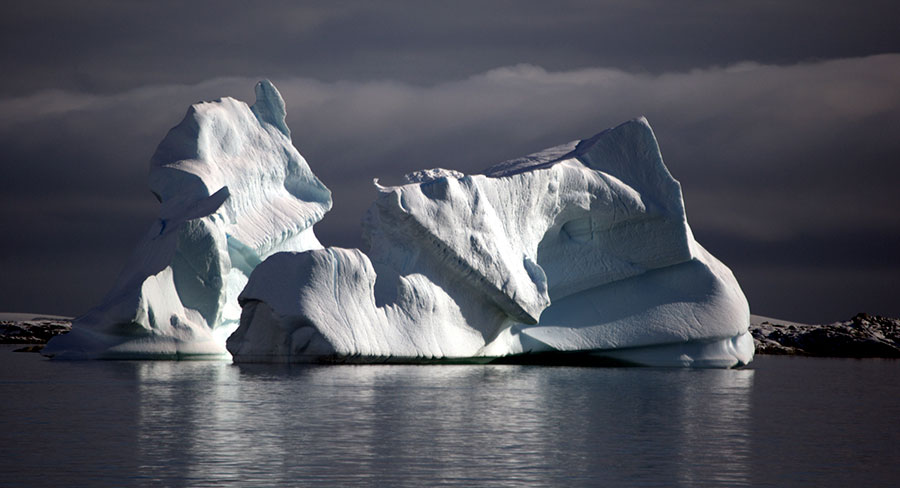 The analysis of the data took years and resulted in the publication of "The Report of the Scientific Results of the Exploring Voyage of H.M.S. Challenger." It spanned 50 massive volumes.
At its completion, The Report discussed with full detail of text and illustrations the currents, temperatures, depths and constituents of the oceans, the topography of the sea bottom, the geology and biology of its covering, and the animal life of the abyssal waters. The Challenger expedition laid the foundation of scientific oceanography and begun its introduction to the wider scientific community. A specially minted medal, the original Challenger Medal, was awarded to the scientists involved with collecting and publishing the data.
While they never explored Antarctica itself, their research is the foundation upon which much of today's climate science is based on. In 2024, we will honor their achievements by continuing their efforts to expand our understanding for and appreciation of the world's oceans.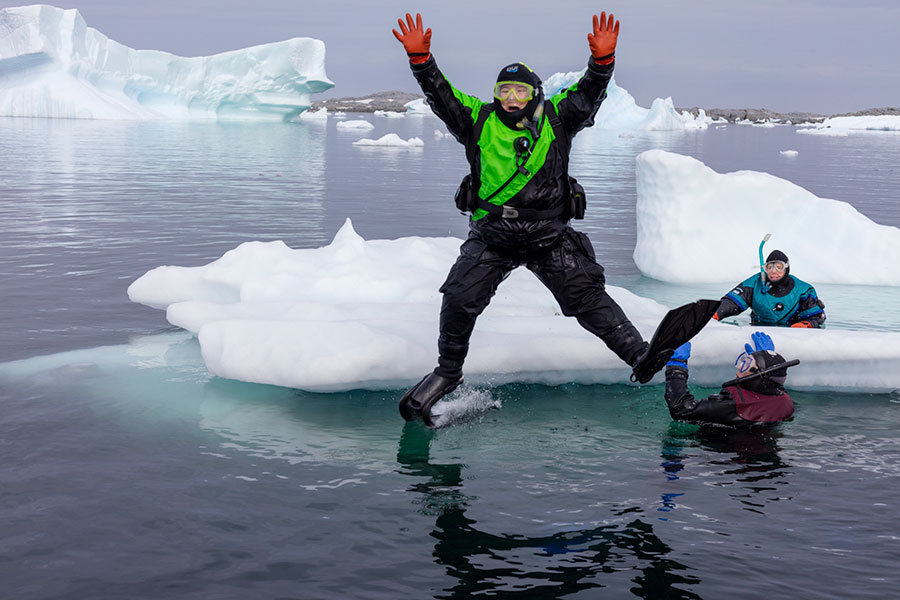 The Scientists and Image Makers:
This expedition will bring a combined effort with the citizens and the invited experts. These experts specialize in the areas of polar science and polar diving, underwater photography and videography, STEM education, and film making. to join and work with our citizen guests.
These experts will share their expertise with the group providing specialized advance materials, on board presentations, and sharing of imagery taken during the expedition.